The Account Revenue By Month report calculates monthly revenue and mileage for a specific account. You have the option to filter by whether the trip is completed, cancelled, or a different trip status.
Navigate to the Billing tab, then select the Reports icon.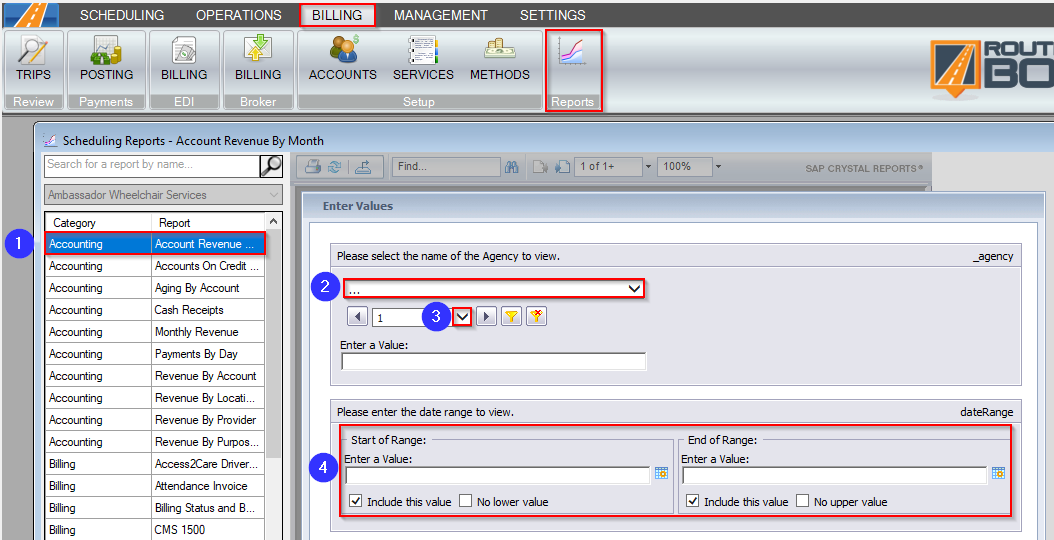 1. Double-click Account Revenue by Month.
2. Select the account you would like to view.
3. If the account is not visible, use this drop-down to view more options.
4. Select the beginning and end date by clicking the calendar icons.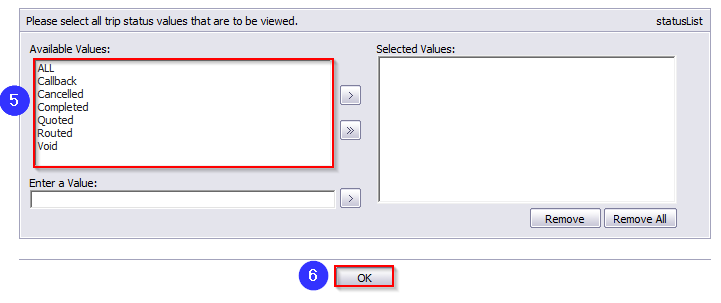 5. Double-click the Trip Status(es) you would like to view.
6. Click OK to generate the report.

1. The account appears in the title of the report.
2. This is the date range.
3. The Month and Year are displayed in this column. If there is no revenue for a certain month, that month will not have a row.
4. This column shows the number of Trips created each month.
5. Avg. Miles Billed per trip is calculated in this column.
6. Avg. Miles Actual per trip is calculated in this column.
7. This column calculated Avg. Revenue per trip.
8. This is the Total revenue for each month.
Related Articles:
How to Assign Billing Codes and Rates
How to Override Trip Codes and Prices
Key Terms:
Account, Billing, Mileage, Report, Revenue, Trip Status, ReportingFormHelp
Screen Share