The Active Drivers report contains pertinent active driver information.
Navigate to the Operations tab, then select the Reports icon.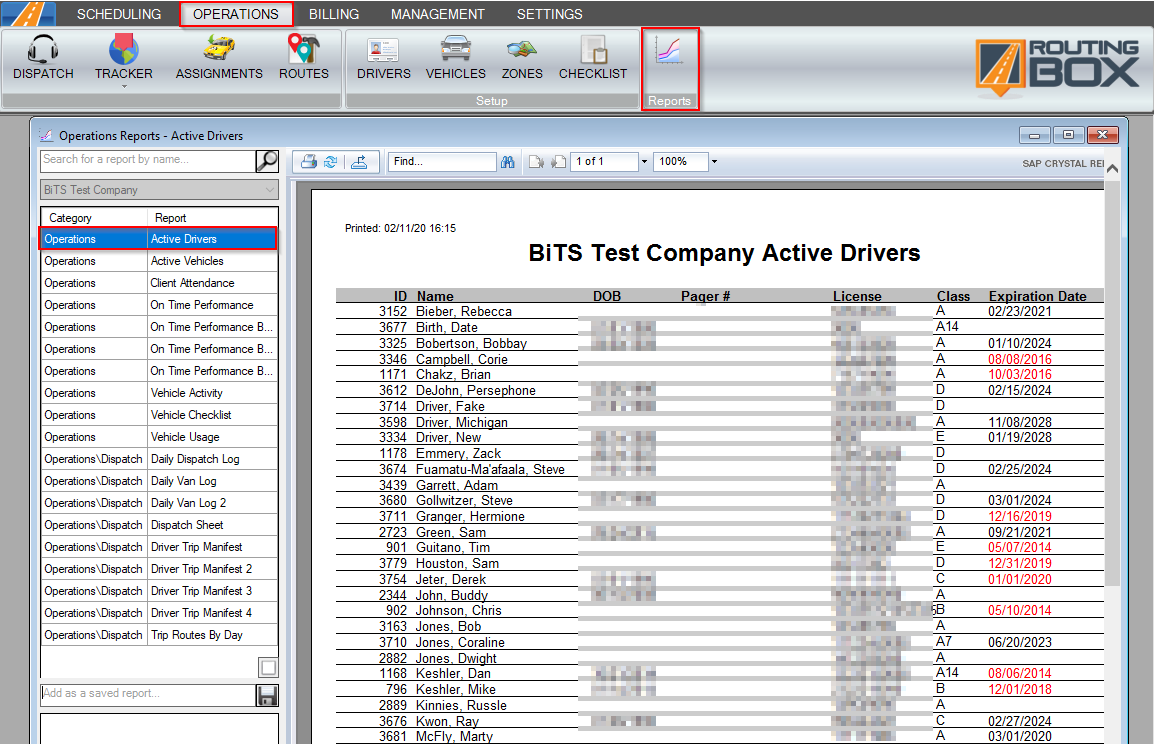 1. Double-click Active Drivers to generate the report.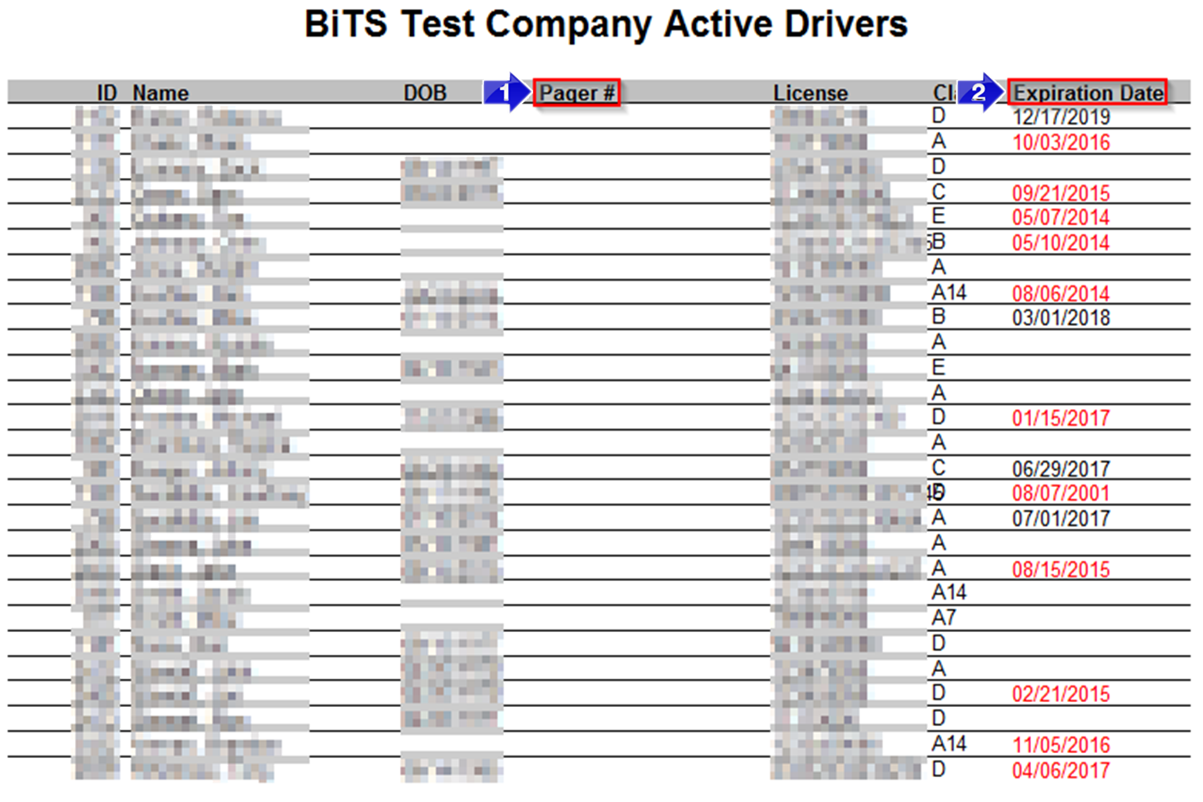 1. A Pager # will generate in this column if there is a phone number in the Mobile field in the Employee Profile.
2. You can review the driver license Expiration Date in this column. Dates in red text are expired.
Related Articles:
Active Vehicles
How to Create a Driver
Paging Setup
Vehicle Activity
Key Terms: Driver, Expiration, License, Page, Report, ReportingFormHelp