RoutingBox Web offers several billing file formats common to electronic medical billing and some that are specific to individual brokers. Creating these files in RoutingBox uses Completed trip information to streamline billing.
Billing for NEMT Brokers
RoutingBox is compatible with a number of transportation brokers across the United States. Follow these steps in order to create billing files specific to those brokers.
In RoutingBox Web, use the left menu to click Billing, then Review and Export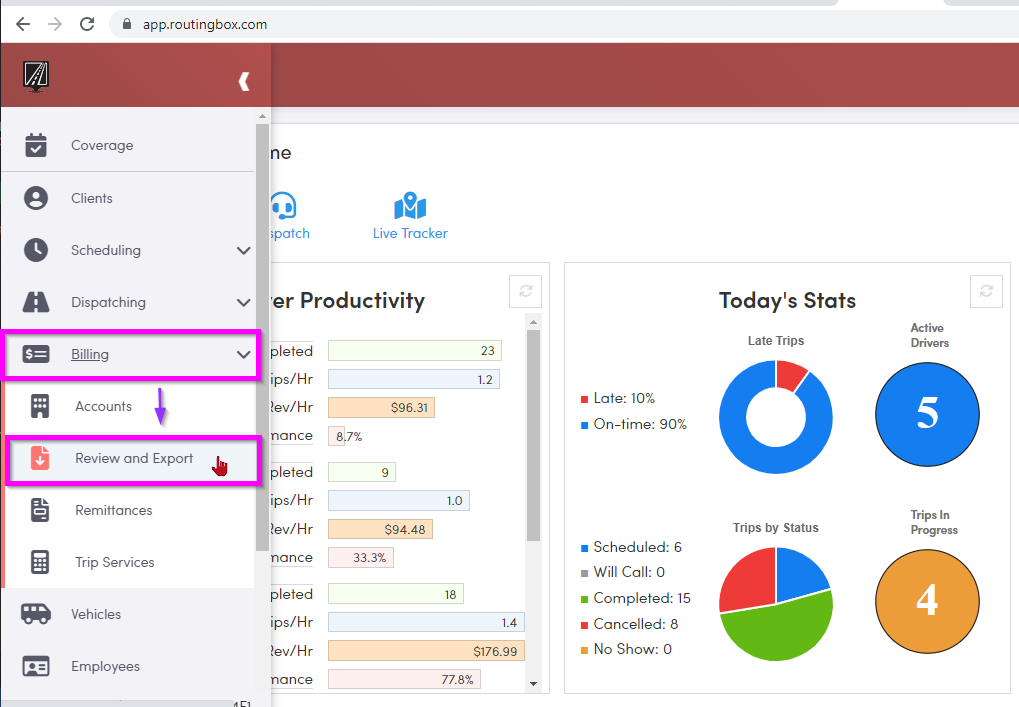 First, bring the trips you're ready to bill into the grid.
Click Filter Trips to narrow the trips down by Account, shown below.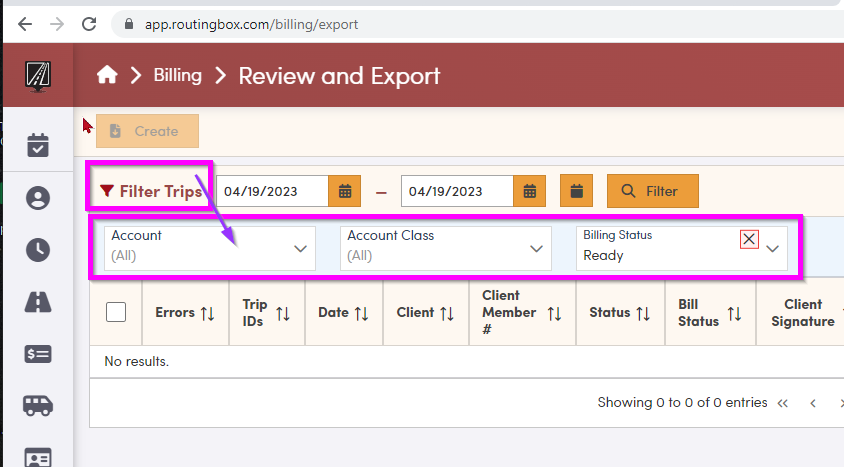 After adjusting the date range and filter dropdowns, click the orange Filter icon (with the magnifying glass) to bring trips into view.
Remember - only trips that are Completed in RoutingBox will be be considered Ready to Bill. (and/or cancelled, and/or marked No Show, depending on your Account set-up)
Review the trips for accuracy and use the checkboxes from the first column to mark the ones you'd like to appear on the the file.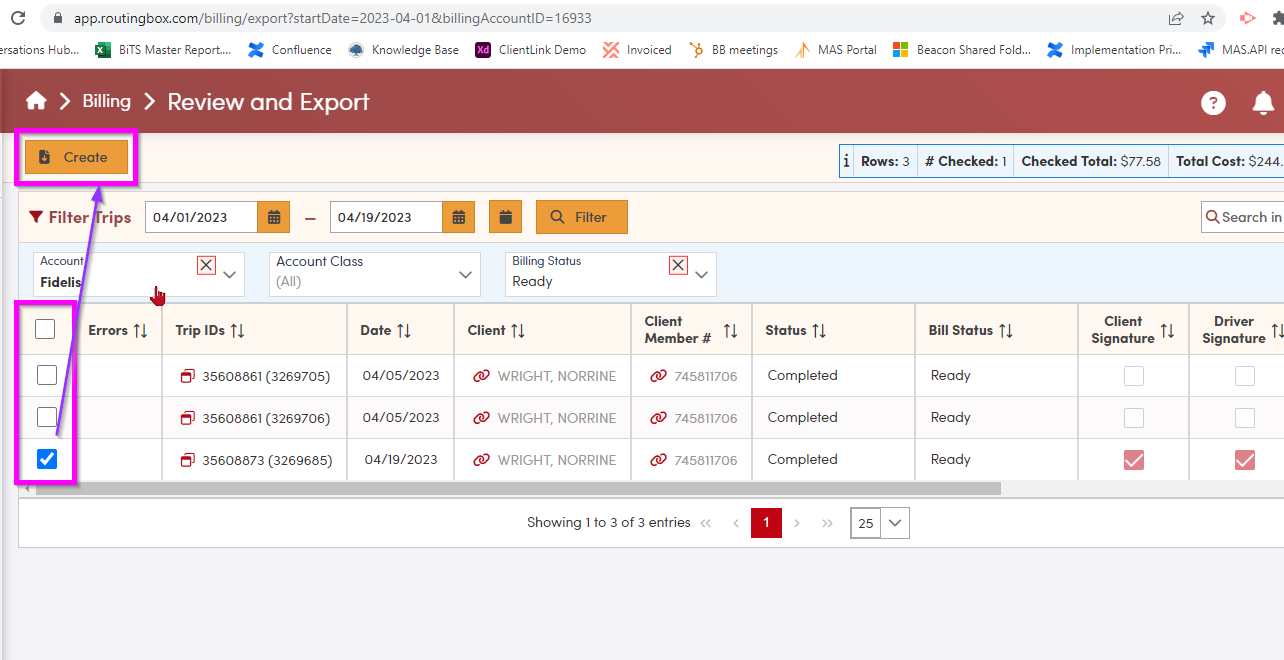 Once you've reviewed all trips in the grid, click Create to choose which billing file you need.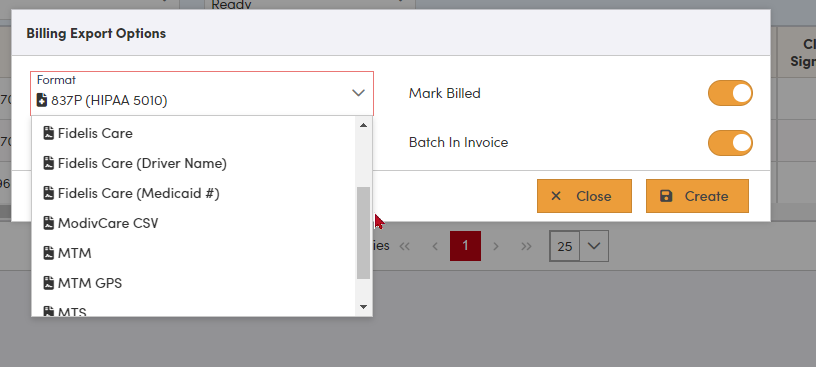 Work closely with your broker to be aware of what specific requirements they have for billing.
It is always the responsibility of the transporter to be aware of specific broker requirements for billing.
Access2Care CSV will produce a spreadsheet that can be uploaded to the Access2Care portal. This format may require a late reason should the Actual Pick Up Time timestamp on the trip occurs after the scheduled Pick Up Time. For this format to work, driver and vehicle information in RoutingBox must match the information present on the Access2Care portal.
Fidelis Care and Fidelis Care (Medicaid #) produce files specific to billing Fidelis through one of their affiliated clearinghouses. If a transporter is billing with an NPI number, choose the Fidelis Care option. If the transporter does not have an NPI and is billing with a Medicaid Number only, Choose the Fidelis Care (Medicaid #) option.
MTM formats are specific to the MTM broker. These files export as CSV files but may need to be saved as an Excel file in order to submit through the MTM portal. Like ModivCare, the MTM Driver Trip Log report will need to be submitted with this spread sheet in order to complete a billing packet on the MTM portal.
Additional formats may be available from this drop down for brokers not mentioned above. This may include custom broker formats. Please contact RoutingBox support for information and cost estimates for adding broker formats to this feature.