In order to interface with ModivCare, MedBatch needs to store your current credentials, including password and username. Here's how to update or add them.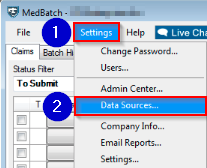 1. Go to the Settings menu.
2. Select Data Sources.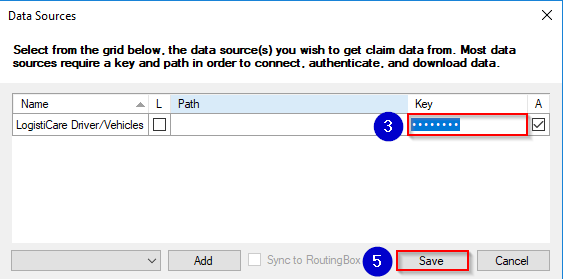 3. Highlight the dots in the "Key" column.
4. Type your ModivCare username and password in the following format:
username|password
The divider between username and password is the pipe key, which in quotes is "|".

5. Click Save to update the username and password.

6. Close and reopen MedBatch to ensure the information is applied correctly.


Related Articles:
How to Change MAS Password in MedBatch
How do I import and Bill Claims from ModivCare?
Key Terms:
Data Source, LogistiCare, MedBatch, Medicaid, Password, Settings, Username
Disclaimer: Routing Box is not affiliated with LogistiCare, and LogistiCare does not endorse or warrant any products or services of Routing Box.