The Daily Van Log is sorted by assignment and allows you to review trip and client information for a specific date.
Navigate to the Operations tab, then select the Reports icon.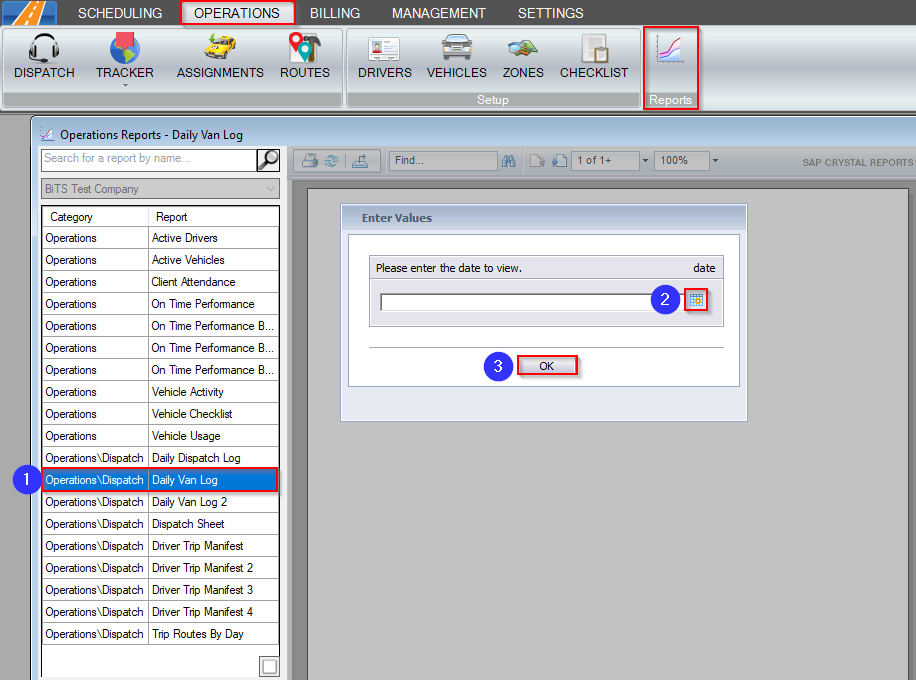 1. Double-click Daily Van Log.
2. Click the calendar icon to select the date you would like to view.
3. Click OK to generate the report.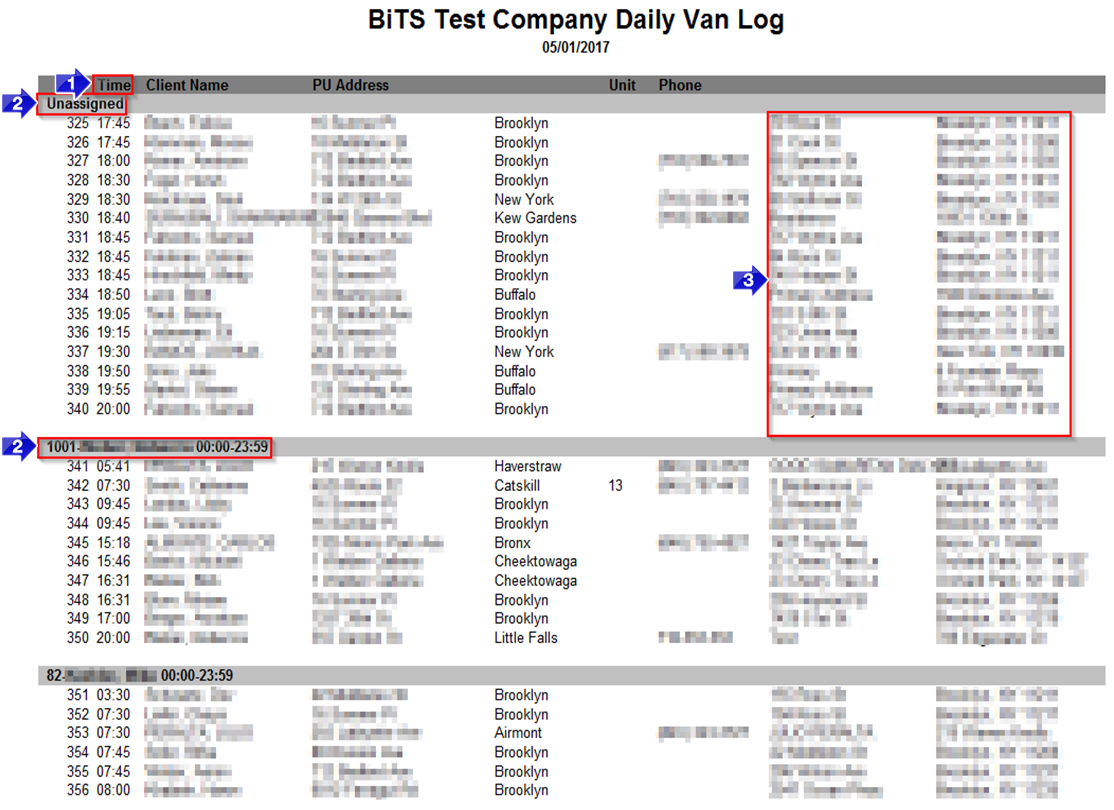 1. This field populates with the PU Time. If this field says Call, it is a WillCall trip.
2. This field indicates whether the trips below have an assignment, are Unassigned or Unassigned – Callback.
3. The DO address will populate in these columns.
Related Articles:
How to Cancel a Trip
How to Dispatch a Trip
How to Search for a Trip
Key Terms:
Assignment, Client, DO Address, Phone, PU Address, PU Time, Report, Unassigned, Vehicle, WillCall, ReportingFormHelp