The Driver Activity report is broken down by trip and allows you to calculate revenue and driver commission.
Navigate to the Management tab, then select the Reports icon.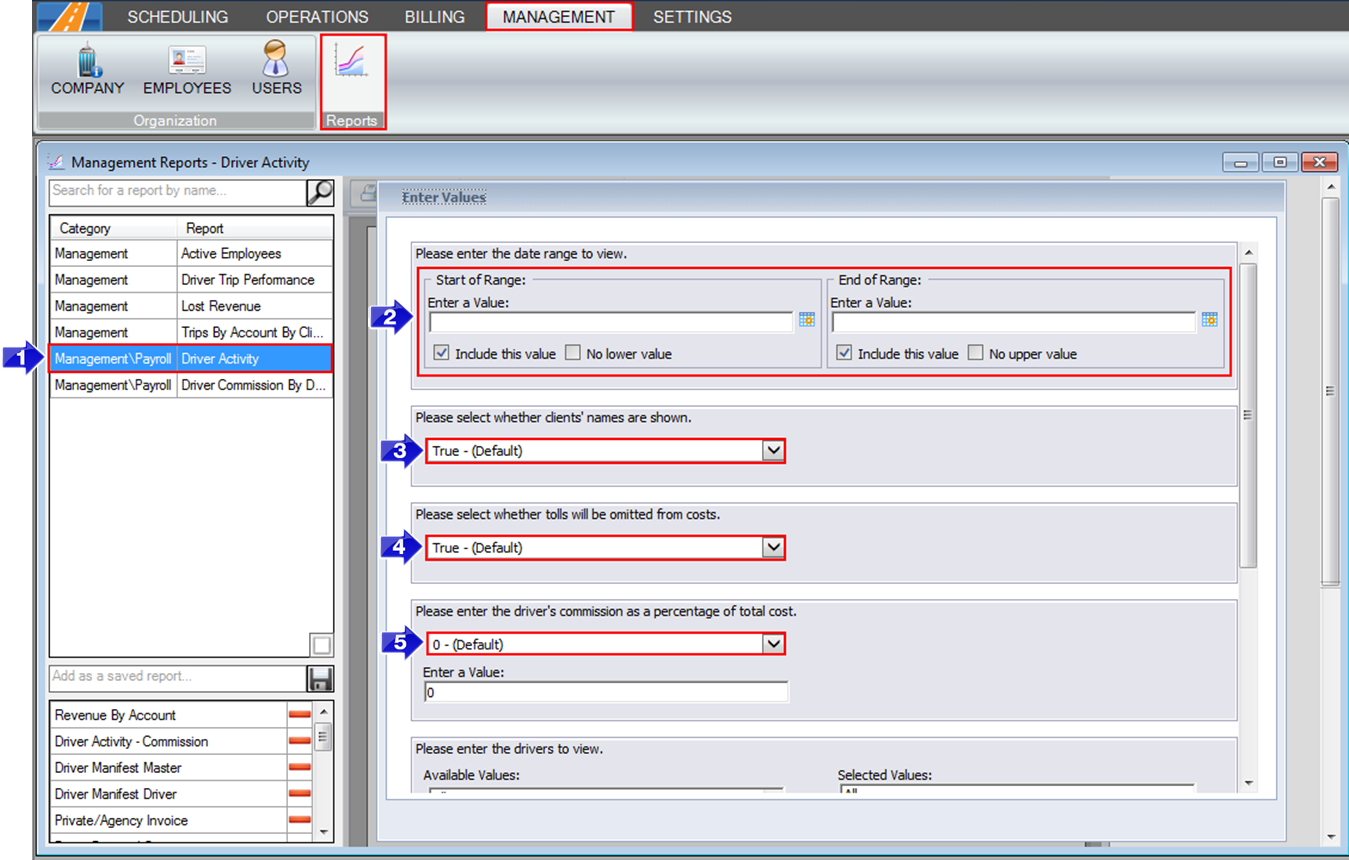 1. Double-click Driver Activity.
2. Click the calendar icons to select a date range.
3. Select whether you would like clients names displayed.
4. Select whether you would like tolls to be omitted from costs.
5. Choose the driver's commission percentage of the total cost from this drop-down menu. The default is set to 0%.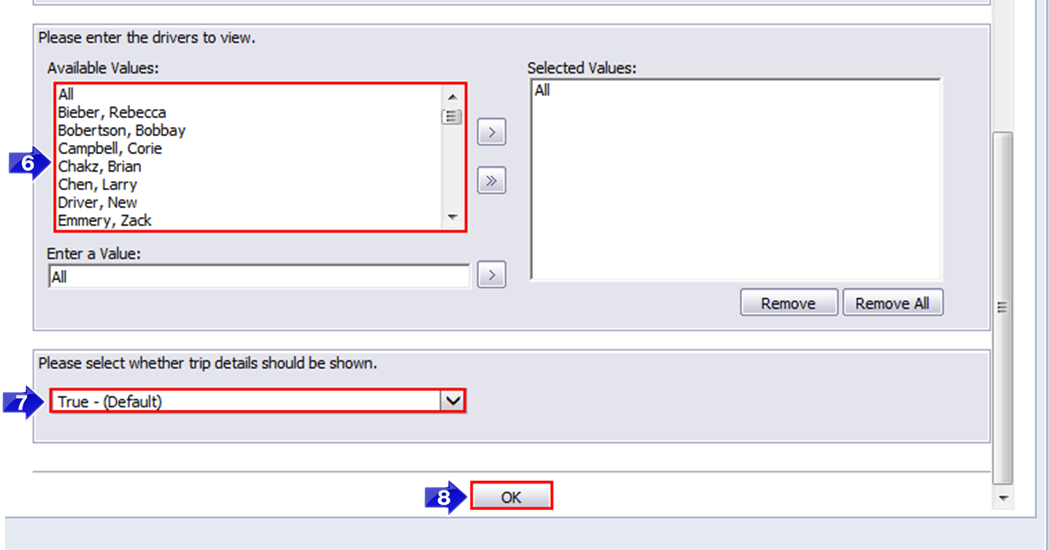 6. Double-click the Driver(s) you would like to view.
7. Select True if you would like to display trip details. Select False if you would prefer to view trip totals per driver.
8. Click OK to generate the report.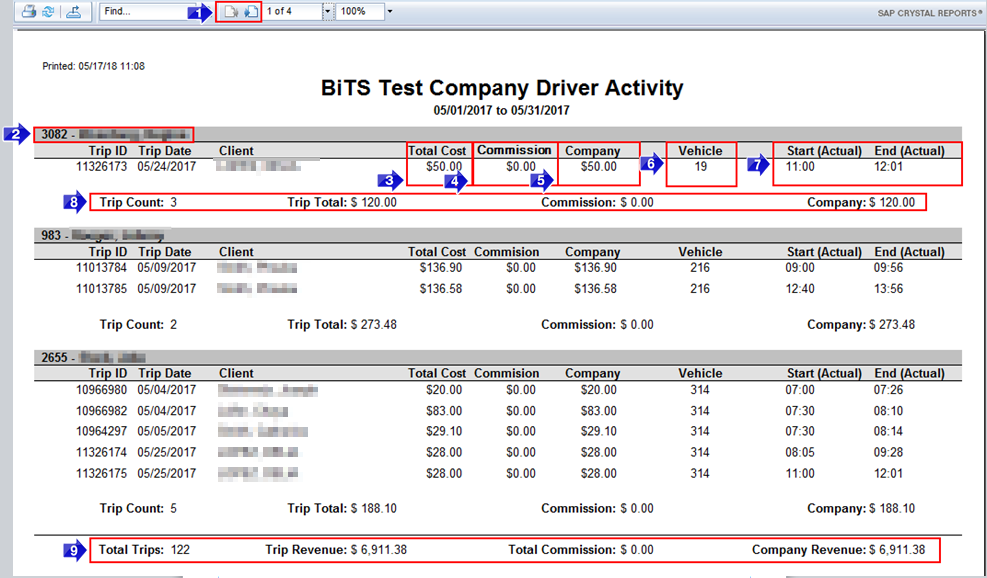 1. Toggle between report pages by using the page arrows.
2. The drivers are sorted alphabetically. The headers display the driver's RoutingBox ID and name.
3. The Total Cost per trip is displayed in this column.
4. The Commission is displayed in this column. It is based on the percentage of total cost filter.
5. The Company column is calculated by subtracting the Commission from the Total Cost.
6. The assigned Vehicle for the trip is displayed in this column.
7. The PU Start (Actual) and the DO End (Actual) are displayed in these columns. If the driver updated their status via RoutingBox Mobile to complete the trip, the actual timestamp will be displayed in parenthesis next to the scheduled trip time.
8. The total Trip Count, Trip Total, Commission, and Company for a specific driver are displayed here.
9. The Total Trips, Trip Revenue, Total Commission and Company Revenue for all drivers are displayed at the bottom of the report.
Please contact BiTS Support by phone, e-mail or chat if you're interested in RoutingBox Mobile.
Related Articles:
How to Search for a Trip
How to Assign Vehicles
How to Create a Driver
Key Terms:
Commission, Driver, Report, ReportingFormHelp