RoutingBox offers several billing file formats that are common to electronic medical billing and specific to individual brokers.
Billing for NEMT Brokers
RoutingBox is compatible with a number of transportation brokers across the United States. Follow these steps in order to create billing files specific to those brokers.
Navigate to the Billing tab, then select the Broker Billing icon.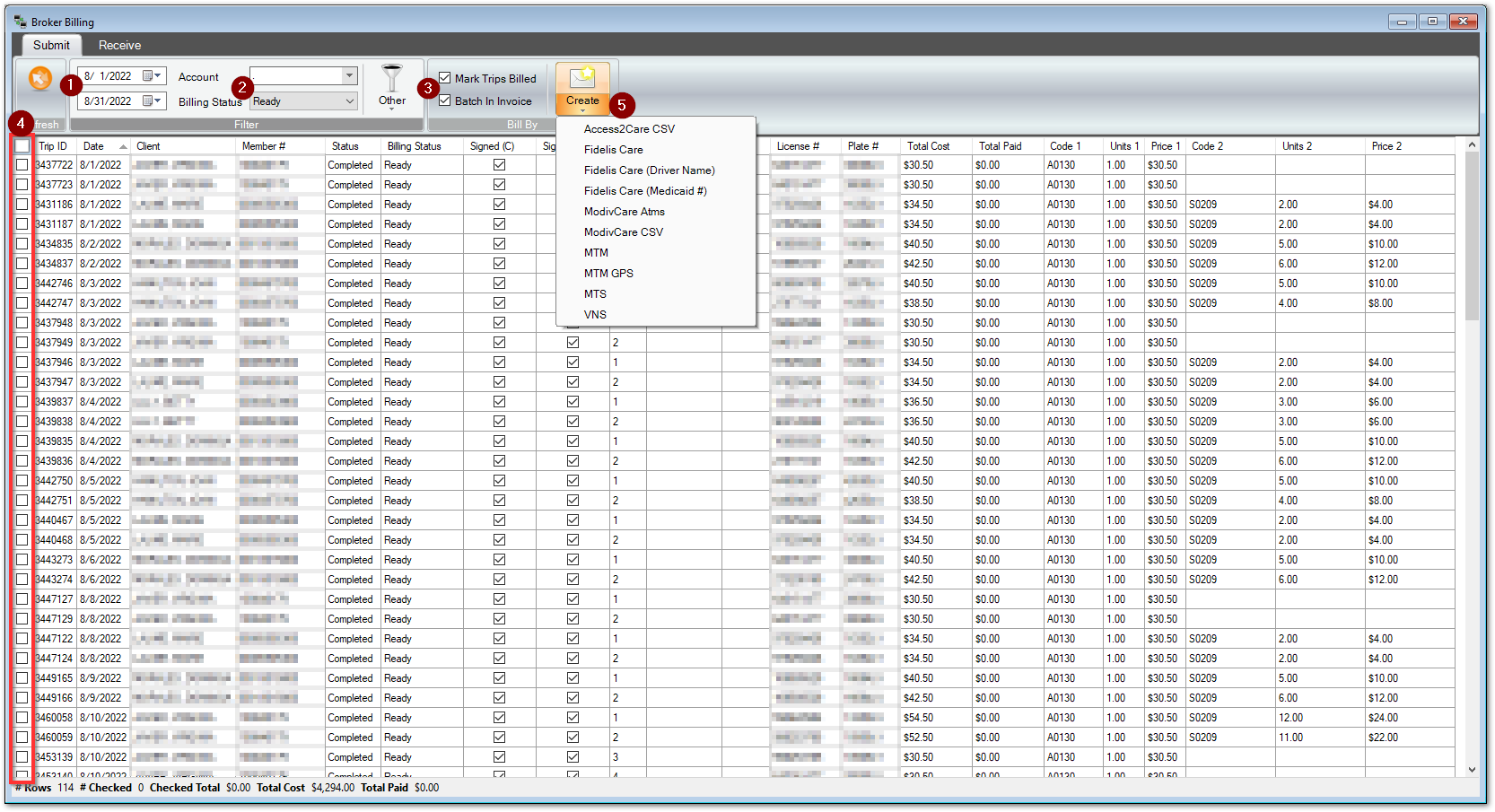 1. Select the Date Range for the trips we would like to bill.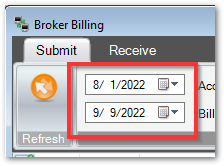 2. Start typing the name of the Account and then select the name of the Account from the drop-down and Select the Billing Status of the trips you would like to view in the grid. The default status is Ready. Claims that were billed on an earlier date can be rebilled if the Billed status is selected.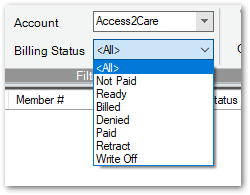 4. Select to Mark Trips Billed or Batch in Invoice. Marking the trips Billed will change the billing status. If Batch in Invoice is checked, an invoice line will be created, visible on the corresponding Account screen.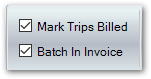 5. Check the trips you would like included on the billing file. The checkbox in the column header will check all trips in the grid. Please note, any trip with information highlighted in pink requires attention prior to creating a broker billing file.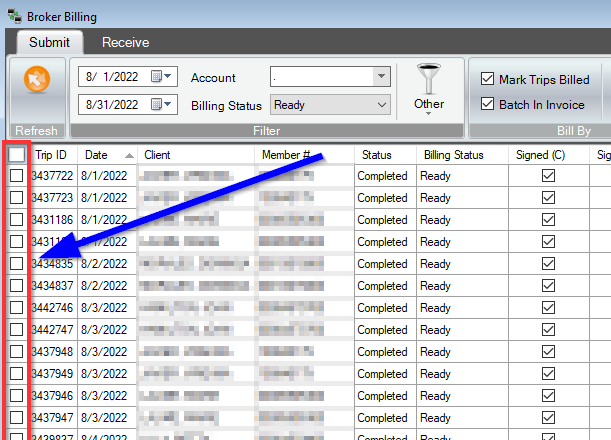 6. Click Create.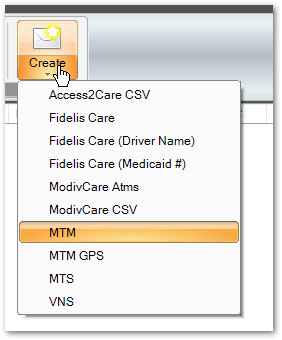 7. Choose the desired file format from the drop-down. You will be prompted to enter a name for the file and save it on your computer. This file may be uploaded to the broker portal.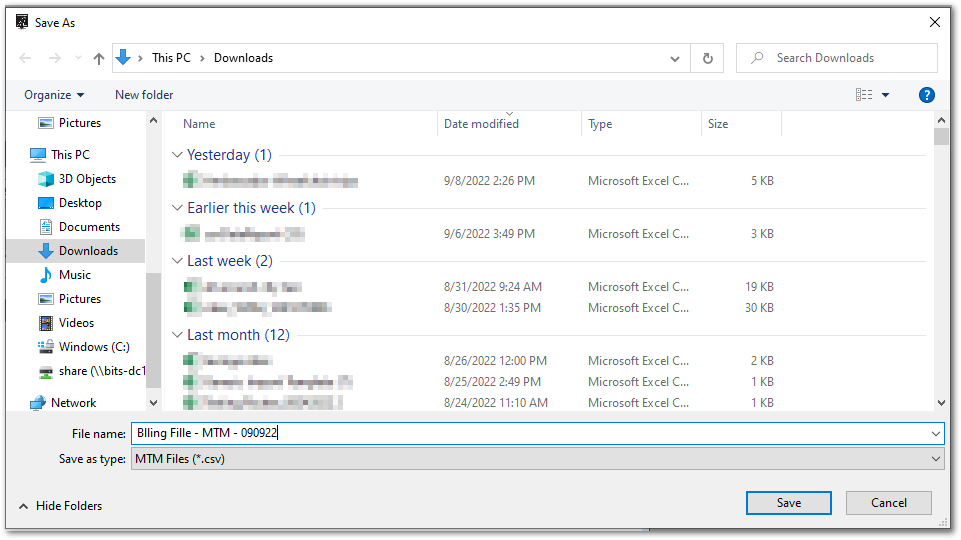 Access2Care CSV will produce a spreadsheet that can be uploaded to the Access2Care portal. This format may require a late reason should the Actual Pick Up Time timestamp on the trip occurs after the scheduled Pick Up Time. For this format to work, driver and vehicle information in RoutingBox must match the information present on the Access2Care portal.
Fidelis Care and Fidelis Care (Medicaid #) produce files specific to billing Fidelis through one of their affiliated clearinghouses. If a transporter is billing with an NPI number, choose the Fidelis Care option. If the transporter does not have an NPI and is billing with a Medicaid Number only, Choose the Fidelis Care (Medicaid #) option.
MTM formats are specific to the MTM broker. These files export as CSV files but may need to be saved as an Excel file in order to submit through the MTM portal. Like ModivCare, the MTM Driver Trip Log report will need to be submitted with this spread sheet in order to complete a billing packet on the MTM portal.
Additional formats may be available from this drop down for brokers not mentioned above. This may include custom broker formats. Please contact RoutingBox support for information on how to add a broker to this feature.