RoutingBox can produce HIPPA 5010/837p files for submitting claims to various insurance entities. These formats are common for most medical billing.
Navigate to the Billing tab, then select the EDI icon.

1. Choose the Date Range you would like to create an electronic file for.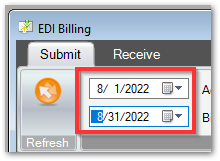 2. Select the Account you would like to bill and select the Billing Status of the trips you would like to view in the grid. The default status is Ready.



4. Check or uncheck if you would like to Mark Trips Billed or if you would like the trips to be Batched in an Invoice.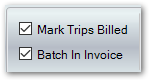 5. Check the trips you would like to create the file for. The box in the header row checks all the trips in the grid.

6. Select the Create button and choose the desired 837p format. After the file is generated, you will be prompted to save the newly created file on your computer. This file may be uploaded to a billing entity to submit claims for reimbursement.
The first 837p (HIPPA 5010) option was created with New York State Medicaid in mind and includes driver and vehicle information.
If you are unsure what option to choose, select the second option for 837p (HIPPA 5010, Advanced) and move on to the next step.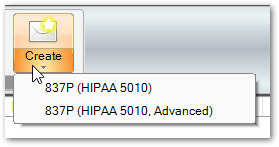 If the 837p (HIPPA 5010, Advanced) option is selected, you will be presented with an additional screen that will ask you to specify what data should be included in the billing file.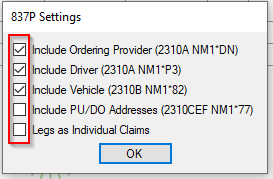 If you are unsure what options need to be selected, uncheck all of the options, and click OK to generate the file.
7. Save the file to your computer.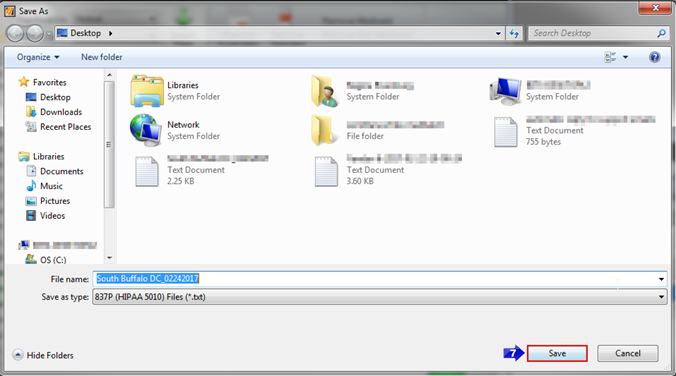 You will now be able to upload the file to your selected provider.
Troubleshooting
Please contact RoutingBox Support for any instances where claims are being rejected. Rejection errors will include loop and segment information that is vital to addressing the core problem. Please provide RoutingBox Support with a description of the error, a copy of the file that was submitted, and any relevant insurance or clearing house information.
Video Links:
Related Articles:
How to Load an Electronic Remittance
How to Post Payments
How to Change the Billing Status of a Trip
Key Terms:
837, 5010, Billing, Electronic, File, Account, EdiBillingFormHelp