RoutingBox offers several file formats for creating Electronic Billing files.
Navigate to the Billing tab, then select the Billing icon.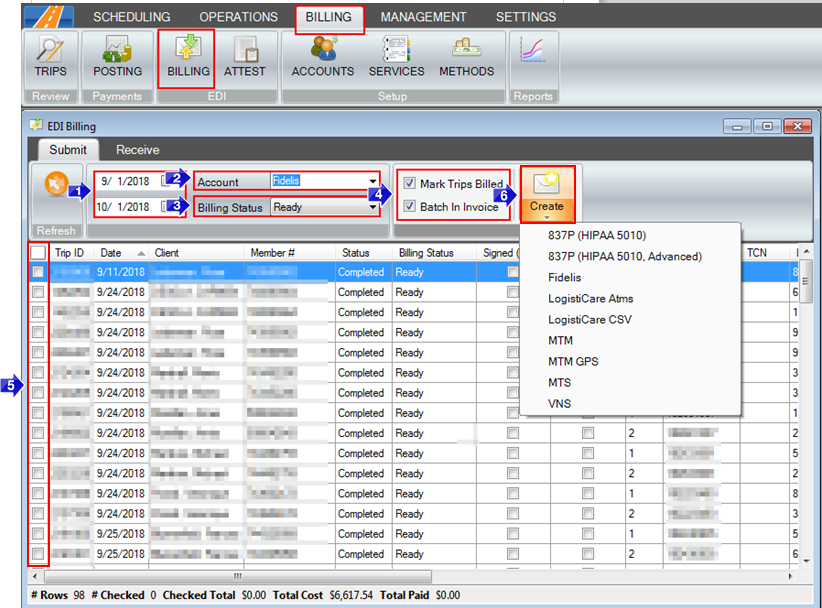 1. Choose the Date Range you would like to create an electronic file for.

2. Select the Account you would like to bill.

3. Select the Billing Status of the trips you would like to view in the grid. The default status is Ready.

4. Check or uncheck if you would like to Mark Trips Billed or if you would like the trips to be Batched in an Invoice.

5. Check the trips you would like to create the file for. The box in the header row checks all the trips in the grid.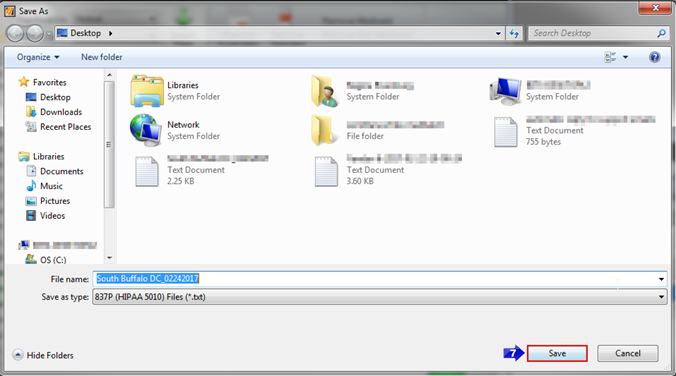 6. Select the Create button and choose the desired file format.

7. Save the file to your computer.
You will now be able to upload the file to your selected provider.
Video Links:
Related Articles:
How to Load an Electronic Remittance
How to Post Payments
How to Change the Billing Status of a Trip
Key Terms:
837, 5010, Billing, Electronic, File, Account, EdiBillingFormHelp