The Eligibility Report provides up-to-date eligibility information for clients. MedBatch allows you to choose the type of eligibility information you'll receive.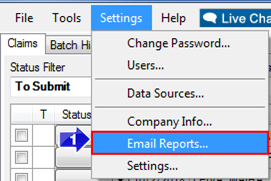 From the Settings tab, select the Email Reports option.

To receive eligibility emails, ensure the checkbox is checked and enter in the email(s) you'd like the report to be sent to.
From the Eligibility Mode drop-down, choose how you'd like to receive client information in the eligibility report.
A summary of responses from eMedNY will be sent to your e-mail each morning.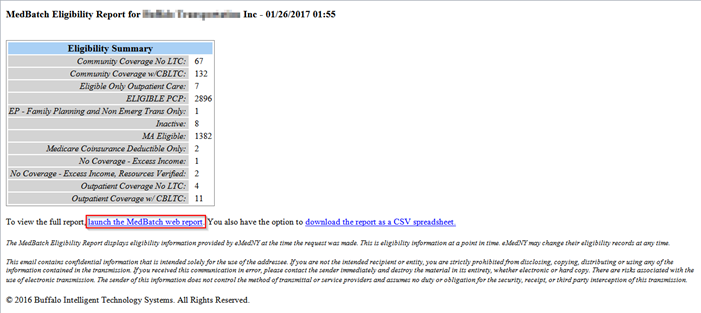 Click launch the MedBatch web report to go to the login screen.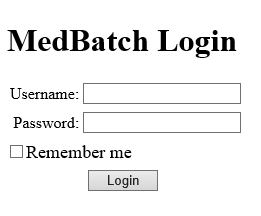 Enter your MedBatch username and password to open the Eligibility Report.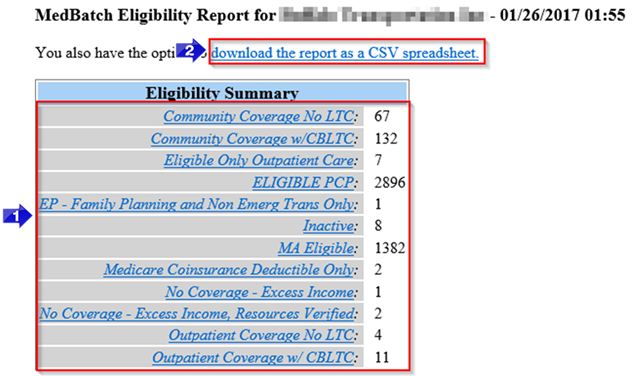 The Eligibility Summary shows each eligibility status and the total number of clients under that status. Each eligibility status is a clickable link that will take you to the list of the clients with that status.
Click download the report as a CSV spreadsheet to save detailed eligibility information.

Below the summary, you can view a detailed report for an individual client. If there is a change in eligibility since the last time the report was run, the old eligibility information will be displayed in red and the new eligibility information will be displayed in green.
Related Articles:
How to Hide Claims
How to Tag Claims
Key Terms:
Eligibility, Insurance, MedBatch, Medicaid