Claims can be created directly in MedBatch. This is an alternative to importing claims.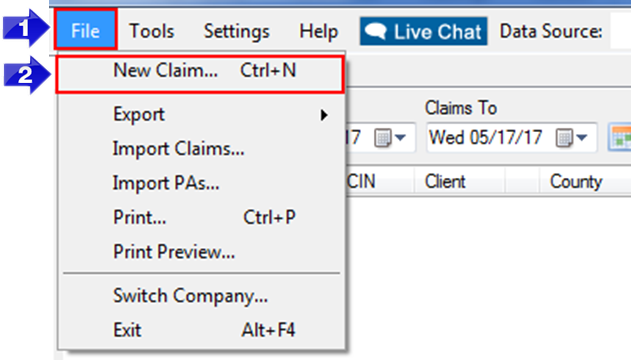 1. Select the File tab.
2. Choose the New Claim option.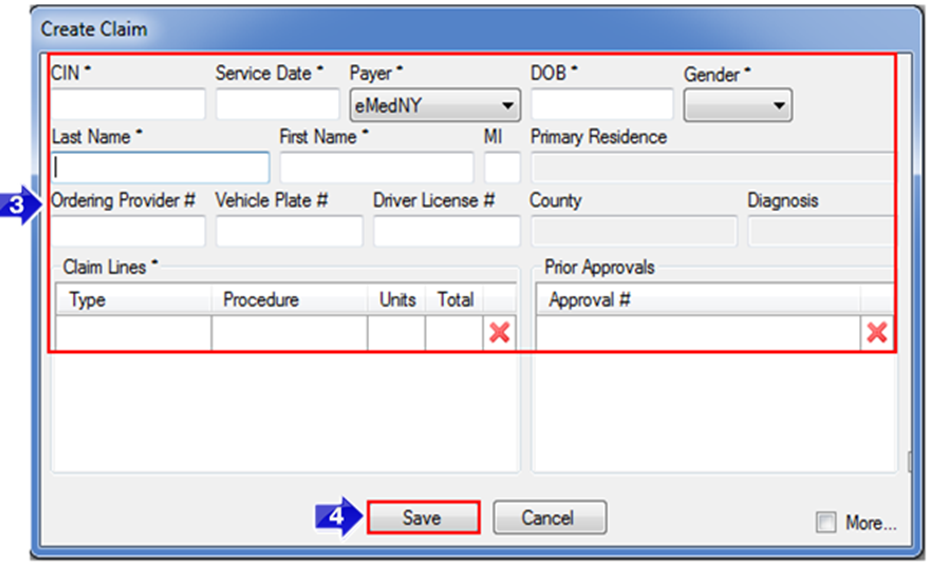 3. Fill in all required fields (*) in the Create Claim window.
4. Click the Save button. A new claim will be created as long as another claim does not exist for that client on the same date of service.
The following are not required fields, but the claim will not be billable until the information has been entered:
-Ordering Provider #, Driver License #, Vehicle Plate #, County, Prior Approval #
Some or all of this information may be added to the claim when your Prior Authorization roster is imported.
Related Articles:
How to Address a No Status Claim
How to Ready a Claim
How to Bill My Claims
How Do I Edit Claims?
Key Terms:
Claim, New Claim, Edit Claim, Ordering Provider #, Driver License #, Vehicle Plate #, County, Prior Approval #