There are two ways to open the Edit Claim screen in MedBatch. This screen allows you to make changes to a claim before you submit or resubmit the claim for billing.
Method One: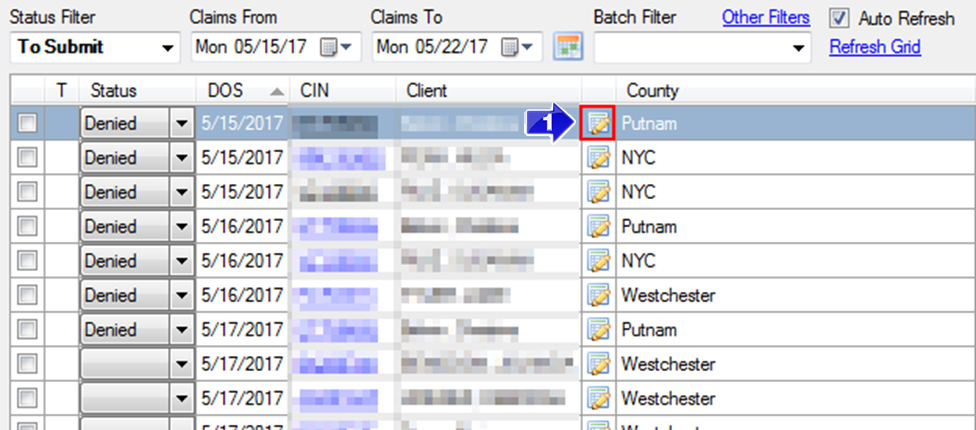 1. Click on the Edit Claim icon in the Claims Grid.
Method Two: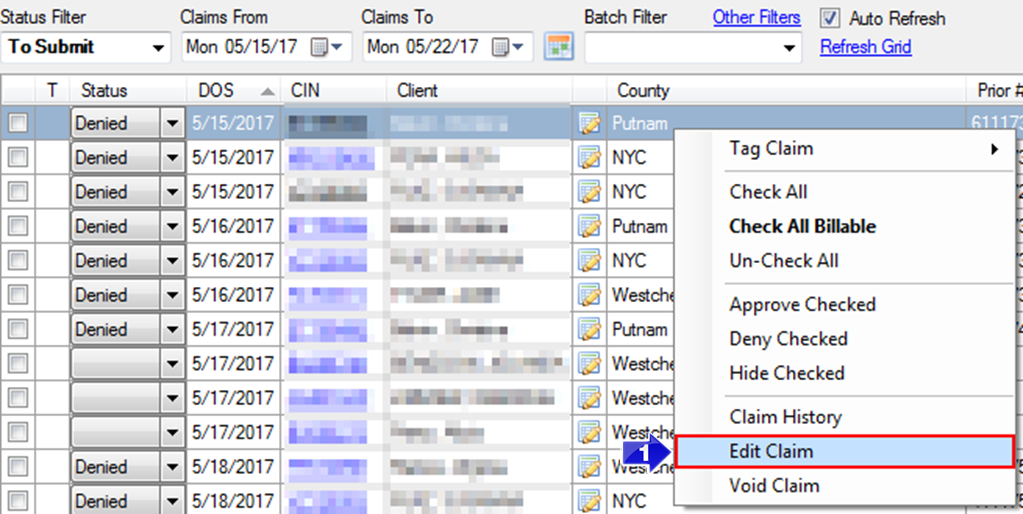 1. Right click on the claim you would like to edit. Select the Edit Claim option from the menu.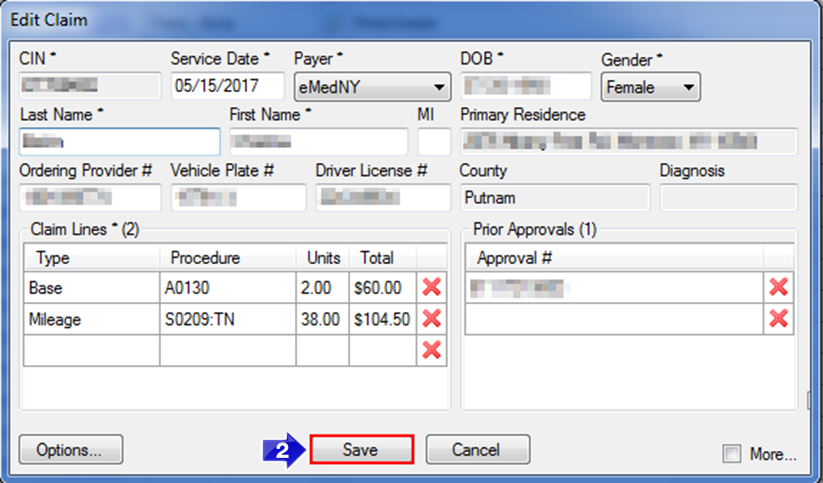 2. The Edit Claim screen will appear. Make necessary changes and click Save.
Related Articles:
How to Rebill a Claim
Why Can't I Bill a Claim?
How to Address a No Status Claim
How to Address a Denied Claim
Key Terms:
Edit, Claim, Changes, Save, Updates, Caution Symbol