New claims with the toll service code (A0170:CG) will import into Medbatch with $0.00 as the rate. These claims will be flagged with a caution symbol indicating that they need to be adjusted prior to the claim being billed.

If you have previously billed the A0170:CG code with the amount of $45.00, a caution symbol will be placed on these claims stating Potential Toll Overcharge.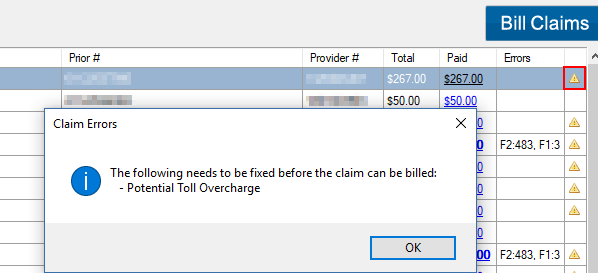 To search and edit these claims follow the steps below:

1. Select All from the Status Filter drop down.
2. Enter the date range you want to review in the Claims From and Claims To fields.
3. Select the Other Filters link.

4. Enter A0170:CG into the Proc. Code field.
5. Select Refresh Grid, to review a list of claims that need the appropriate toll charges applied.

6. Within the Claims Grid, select the Edit Claims icon to edit toll charges.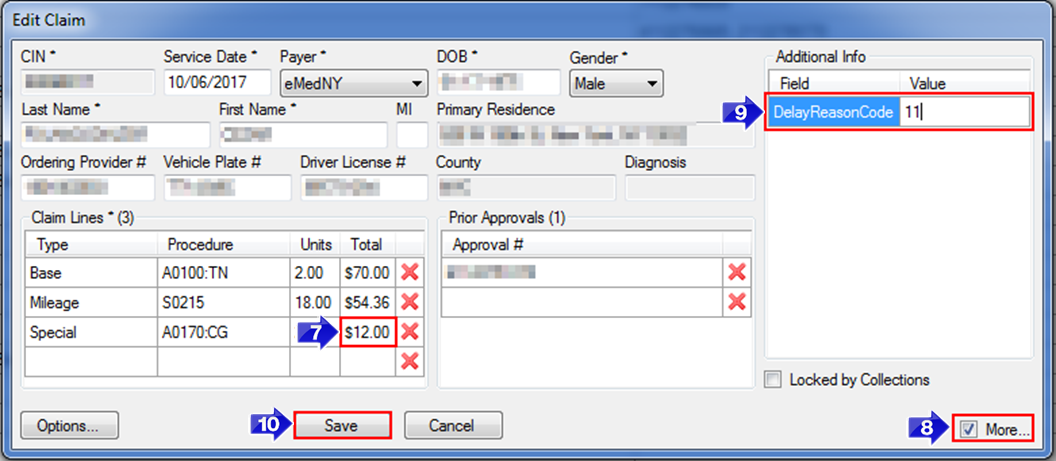 7. Click in the Total field for the toll service code (A0170:CG) and enter the total amount of toll charges for the trip.
8. If the claim is older than 90 days, click the More checkbox.
9. Enter 11 as the Delay Reason Code.
10. Click Save to apply the changes, then resubmit.
Related Articles:
How Do I Edit Claims?
How to Address a No Status Claim
How to Rebill a Claim
How to Void a Claim
Why Can't I Bill a Claim?
Key Terms:
A0170:CG, Caution Symbol, Claim, Edit, MAS, MedBatch, Toll