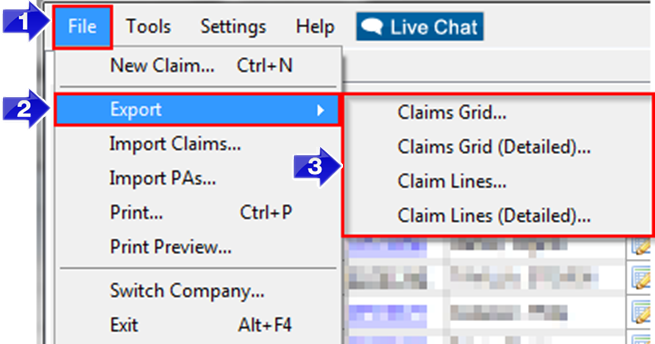 1. Open the File menu.
2. Select Export.
3. Select the report you would like to generate.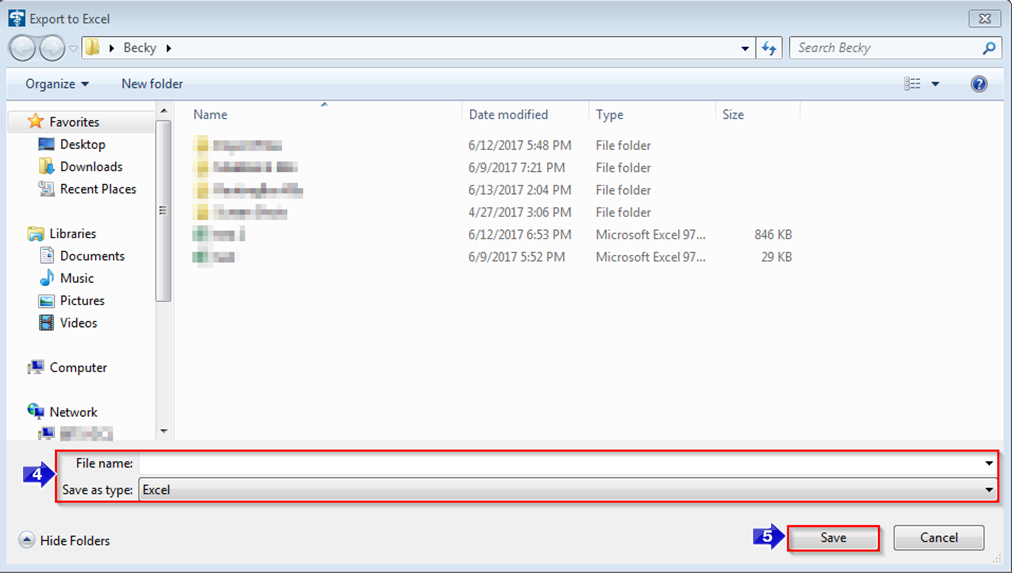 4. Enter a file name for your report and choose to save as file type Excel.
5. Click Save.

6. Locate the file from where you saved it in step 4 and double click it to open in Excel.

7. You will receive a pop up confirming you would like to open the file. Select Yes to open your exported claims.
Elaboration on Export options in step 3
Claims Grid, Claims Grid (Detailed), Claim Lines, and Claim Lines (Detailed)
The Claims Grid option exports the data with the exact layout you see in the claims grid:

The Claims Grid detailed version includes additional information that you could view in the Claim History or Edit Claim screen:

The Claim Lines option presents each procedure as a row in the spreadsheet. If a claim has two claim lines, it will take up two rows in the spreadsheet:

The Claim Lines detailed version includes additional information about the claim:

Related Articles:
How Do I View a Claim's History?
How to Find Denial Error Codes
How to Find Pended Error Codes
How to Find the TCN
Why is the Total Paid Column Different than Total Billed
Key Terms:
Export, Claim History, Status, TCN, Procedure Code, Error Code, Excel, Claims Grid, Edit Claim, Export Options