You can view the history of a claim at any time through the Claim History screen.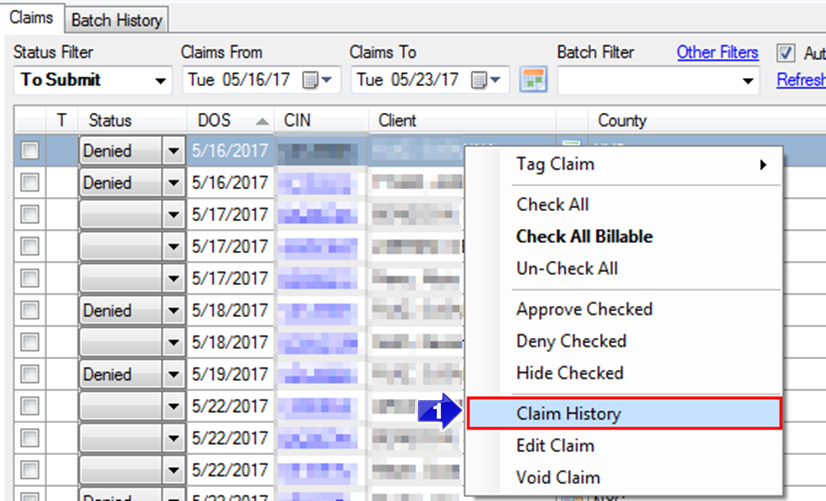 1. Right click on the claim in the claims grid and select Claim History from the menu.

2. The left half of the Claim History screen displays the Status of the claim, the Timestamp, and the User that updated the claim. Select a Status line to display details in the right half of the Claim History screen. The details show what the claim contained at that time.
3. The Claim Lines tab will display the procedure codes that appear on that claim.
4. If the claim has been submitted to eMedNY and a response has been received, the Find TCN link will appear on the response Status. Click on the link to view the TCN for that claim.
Related Articles:
How to Find the TCN
How Do I Edit Claims?
How Do I Export From MedBatch?
Why Can't I Bill a Claim?
Key Terms:
Claim, Claim History, Status, Claim Lines, TCN