Color coding can be applied to bring attention to specific account classes in Dispatch.
Navigate to the Billing tab, then select the Accounts icon.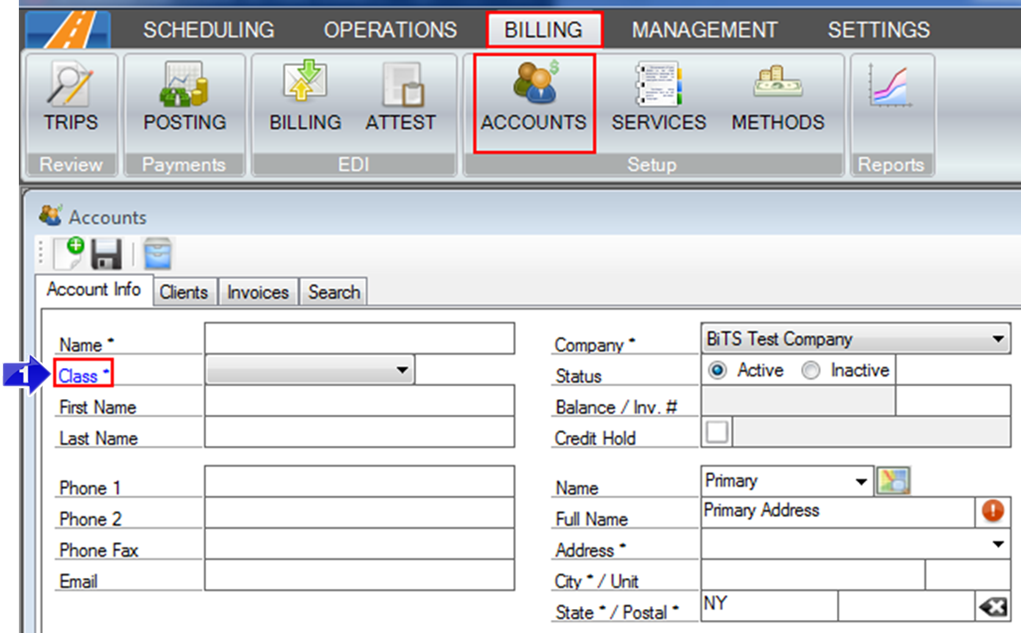 1. Click Class to open the Account Classes window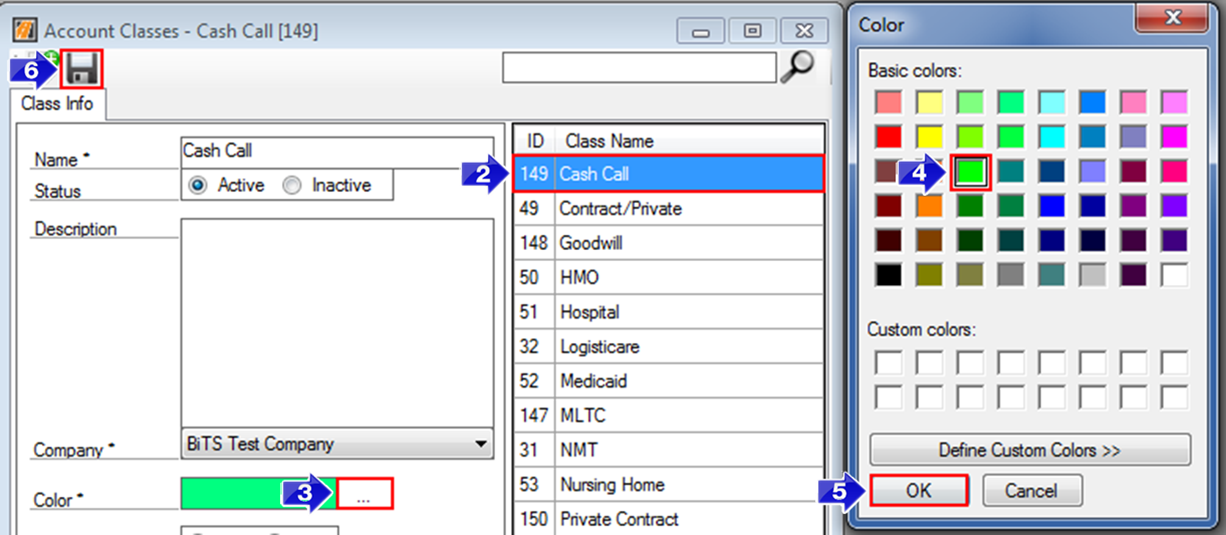 Select the account class you want color coded in the Dispatch screen.
Click the box next to color to open the Color window.
Select the color of your choice.
Click OK.
Click the floppy disc icon to save your changes.

To view color coding in Dispatch:
Navigate to the Operations tab, then select the Dispatch icon.

Go to the Settings tab.
Check the Style Account Classes box.
In the account column, accounts with the color coded account class will be highlighted in the chosen color.
Related Articles:
How to Add Color Coding to Modes
How to Add Color Coding to Purposes
How to Create an Account Class
Key Terms:
Account Class, Accounts, Class, Color, Dispatch, Operations, Settings, Style