RoutingBox allows you to apply additional time for loading and unloading patients with specific needs.
Navigate to the Settings tab, then select the Needs icon.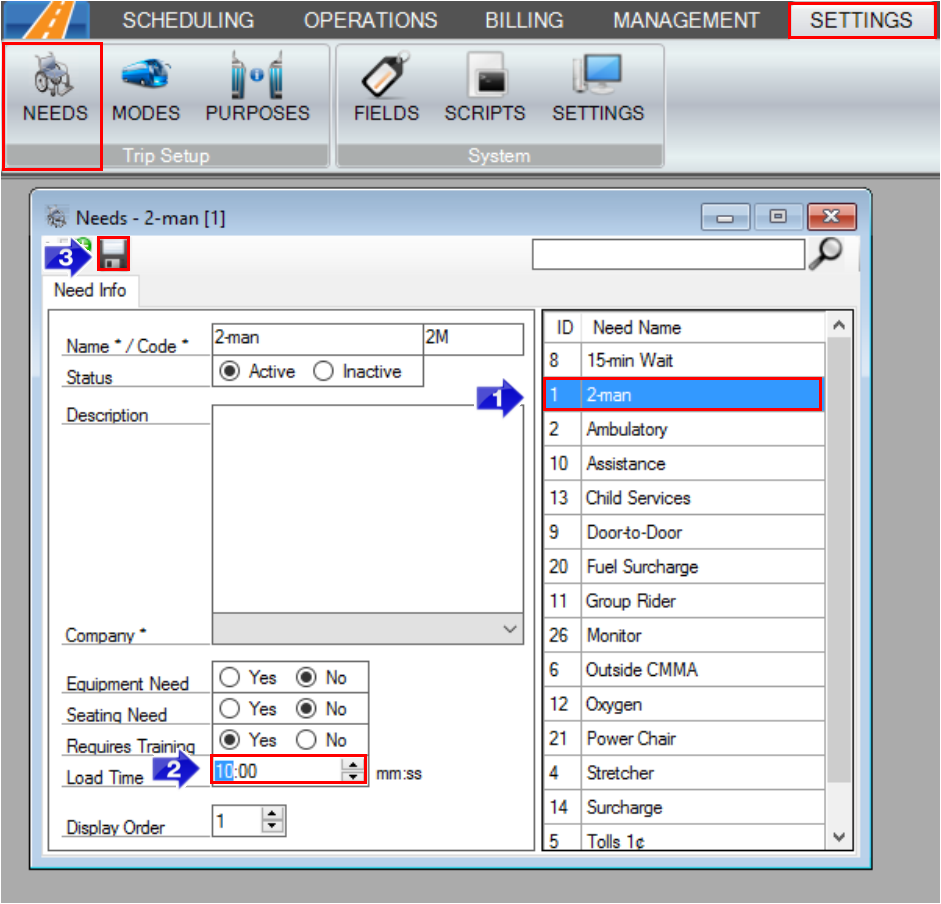 1. Select the need that requires additional Load Time.
2. Specify the amount of extra time needed to load and unload patients with this need. For example, if 15:00 is entered, 15 minutes will be added to the trip leg for loading and 15 minutes will be added for unloading, for a total of 30 additional minutes.
3. Click the floppy disk to save your changes.