There is an easy way to assign Typical Vehicles that are on the drivers profiles in the Assignment screen.
Navigate to the Operations tab, then select the Assignments icon.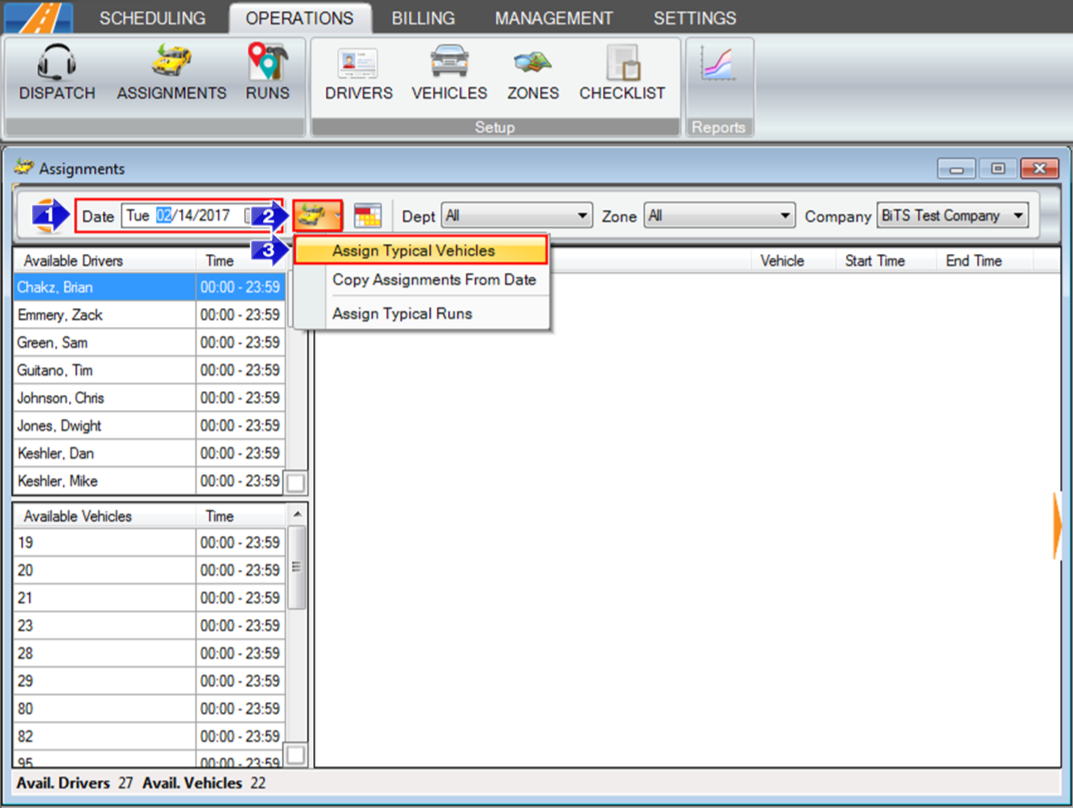 1. Select the date you would like to assign the vehicles to.

2. Click the Car icon.

3. Select the Assign Typical Vehicles option.
This will assign all typical vehicles to the drivers that you have selected in the grid. If there are no drivers currently in the grid, the Assign Typical Vehicles option will move all drivers to the grid that have a Typical Vehicle assigned to them.
Related articles:
How to Add a Typical Vehicle to a Driver Profile
How to Copy Assignments to Another Date
How to Assign Vehicles
Key terms:
AssignmentsFormHelp, Typical Vehicle, Assignments, Driver