Claims submitted through MedBatch are subject to the eMedNY cycle calendar. Weekly pay cycles end on Wednesday each week, but we recommend submitting claims each Tuesday to be sure payment is timely.
Once claims and PA#'s have been imported and reviewed in MedBatch, they are ready to bill.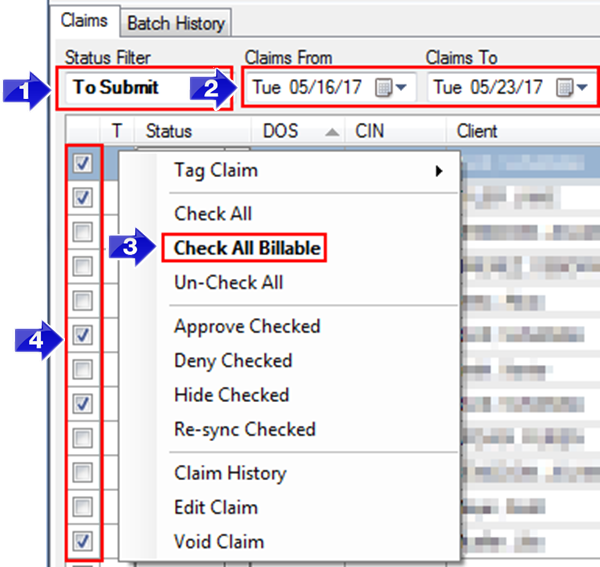 1. Select To Submit from the Status Filter drop-down.
2. Select the date range you would like to bill in the Claims From and Claims To fields.
3. Right click in the claims grid and select Check All Billable. MedBatch will automatically exclude any claims that are not Ready to bill.
4. A check mark will appear next to all billable claims.

5. Click the Bill Claims button. The claims are directly submitted to Medicaid.
Related Articles:
Why Can't I Bill a Claim?
How to Import and Bill Claims from MAS
How Do I Import and Bill Claims from LogistiCare Roster?
How to Ready a Claim
How to Address a No Status Claim
Key Terms:
Bill Claims, Claims, To Submit, No Status, Check All Billable, Ready