MedBatch uses your MAS login credentials to import your claims. MedBatch needs to be updated whenever your MAS password changes.
'MAS Claims' Connection Error

1. Click Yes to open the MAS Claims Login Info window, which will allow you to update your MAS information.
If the Connection Error window is not currently in MedBatch: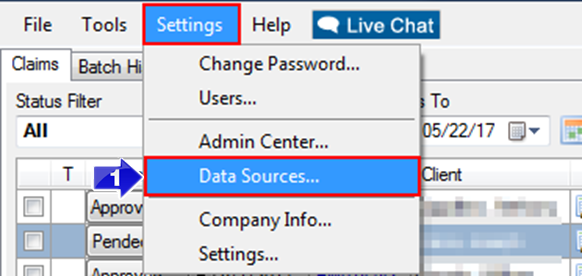 1. Open the Settings menu, then select Data Sources.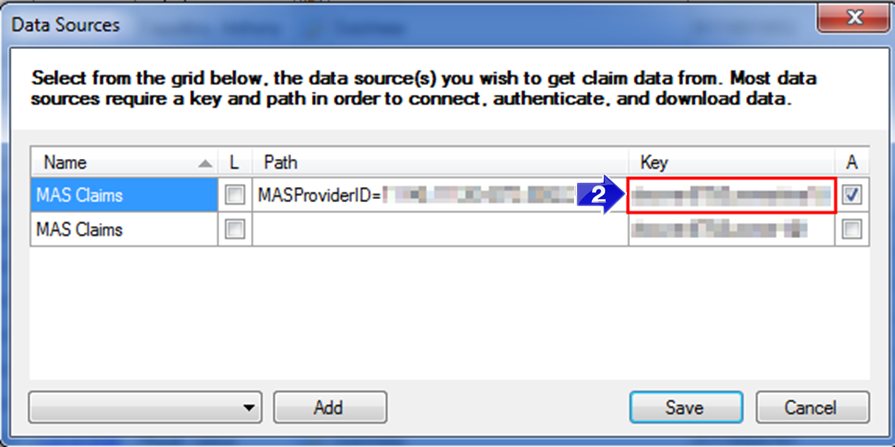 2. Double click the Key field to open the MAS credentials saved in MedBatch.

The MAS Claims Login Info window will open. Edit the MAS credentials and click OK to save the changes.
Related Articles:
How to Import and Bill Claims from MAS
How to Create a New MedBatch Password
Key Terms:
MAS, Password, Data Source, 'MAS Claims' Connection Error, MAS Import