The RoutingBox Copy Trip feature allows you to make an exact copy of a trip with the click of a button.
Navigate to the Scheduling tab, then select the Scheduling icon.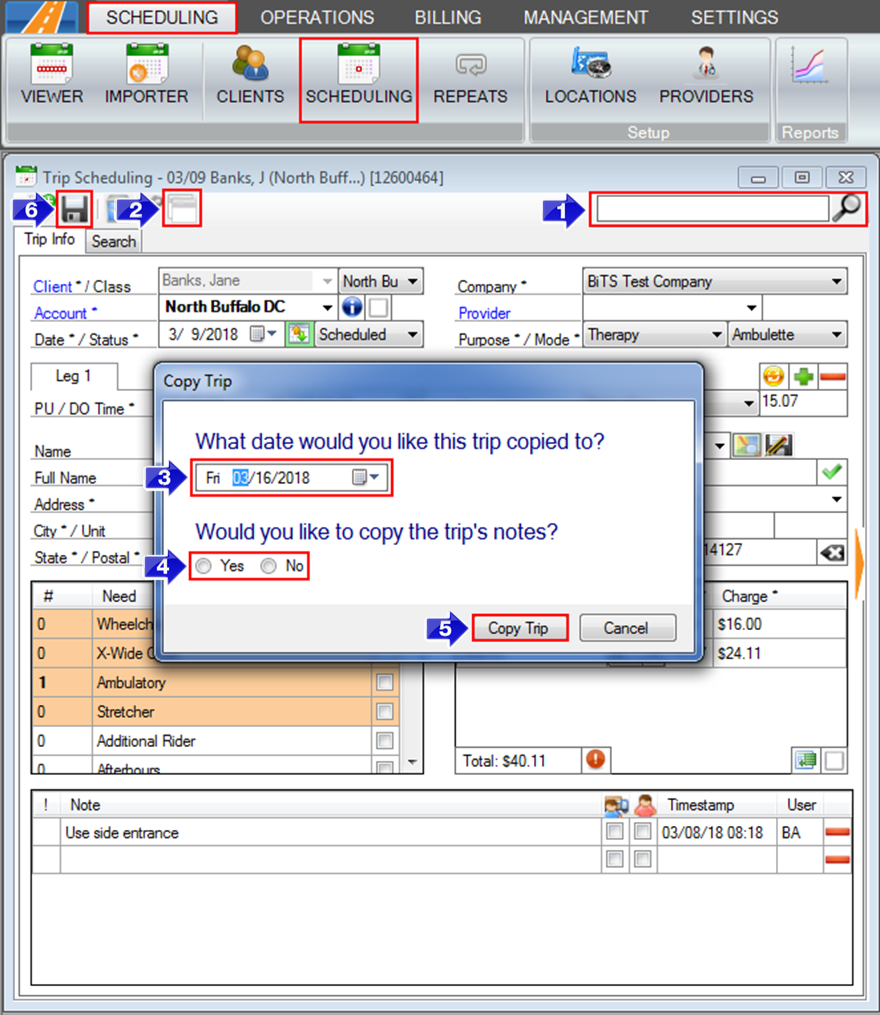 1. Search for the trip you'd like to copy.
2. Select the Copy Trip icon.
3. Choose the date you'd like the trip copied to.
4. Choose if you'd like to copy the trip's notes.
5. Click Copy Trip. A Trip Scheduling window will appear with the information copied over to your selected date. From this window, you can make any changes necessary for the new trip.
6. Click the floppy disc icon on your copied trip to save.
Related Articles:
How to Copy Assignments to Another Date
How to Copy Routes to Another Date
How to Schedule Repeats
Key Terms:
Copy Trip, Duplicate, Trip, TripSchedulingFormHelp