A Client Class can be used to sort or filter clients during processes such as dispatching or invoicing. They can also be used in Trip Services to assign different pricing to clients.
Navigate to the Scheduling tab, then select the Clients icon.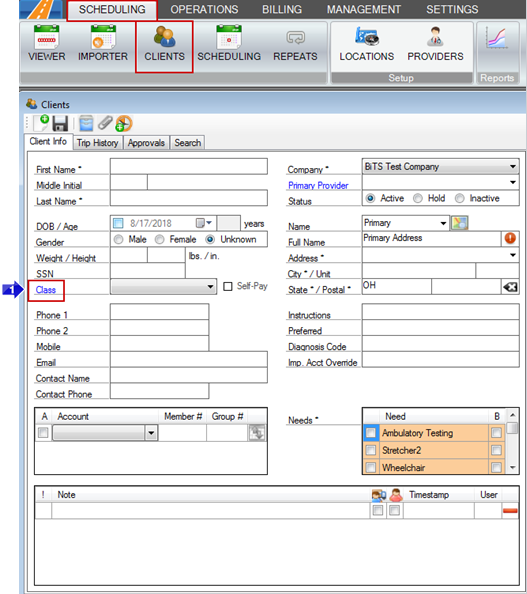 1. Click Class.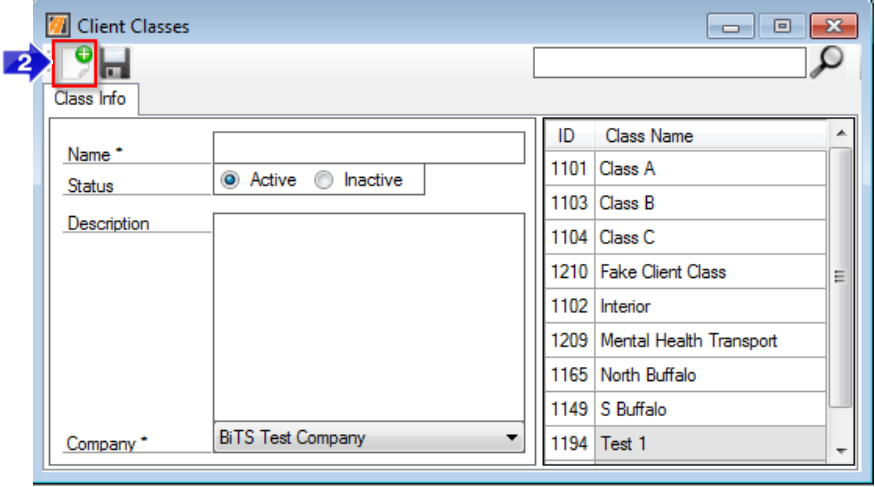 2. Click the create new icon to add a Client Class to RoutingBox.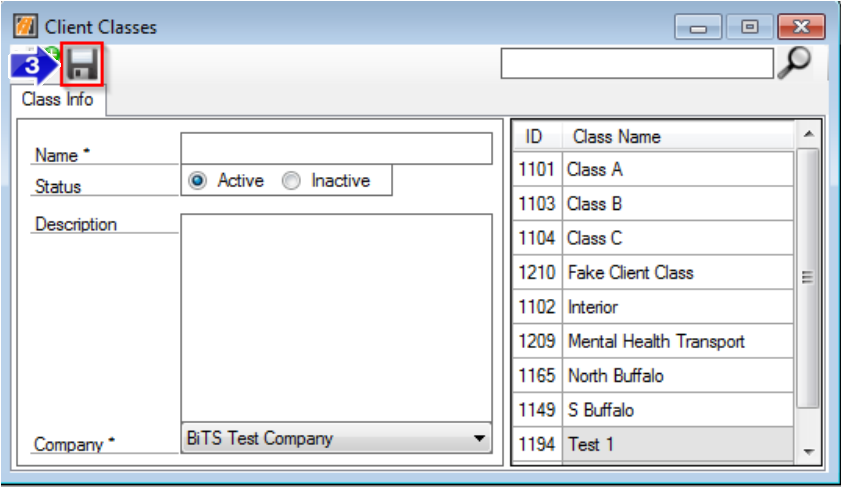 3. Click the floppy disc icon to save your changes.
Related Articles:
How to Create a Custom Export
How to Create a Custom View
How to Create an Account Class
Trip Services - Client Class
Key Terms:
Class, Client, Dispatch, Filter, Scheduling, Services, Viewer, ClientsFormHelp