Within MedBatch, admin users can create new users. A user for each employee allows you to review changes made by a specific person.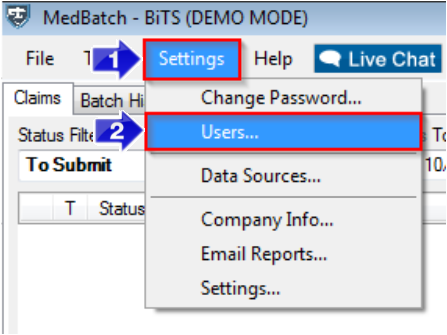 1. Go to the Settings menu.
2. Select Users from the drop-down.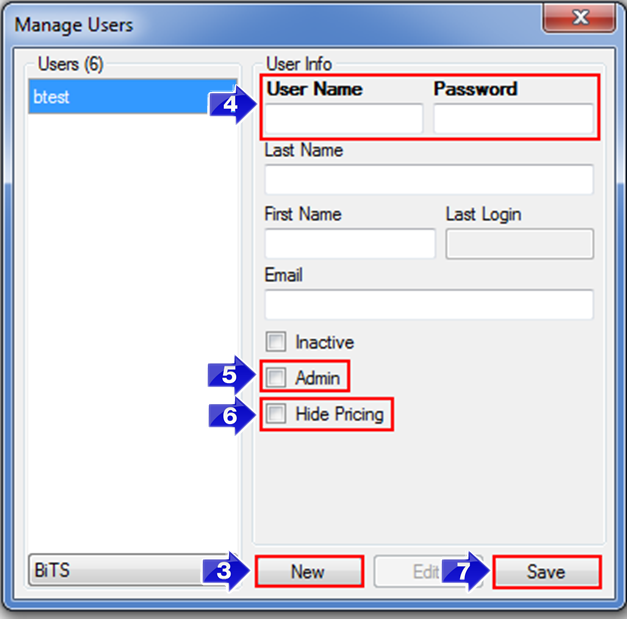 3. Click New to create a user.
4. Enter a User Name and Password. The Last Name, First Name and Email are optional.
5. If you'd like the user to have admin access, click the Admin checkbox. Only admin users have access to the Users, Email Reports, Settings, and Company screens.
6. If you don't want the user to have access to pricing, click the Hide Pricing checkbox.
7. Click Save to create the user.
Related Articles:
How To Change MAS Password in MedBatch
How To Create a New MedBatch Password
Key Terms:
Login, Password, User