When the Status Reason feature is activated, Users will need to choose a specific reason for why they changed the trip to that status.
To set up Status Reasons in RoutingBox open the Settings tab then click Reasons.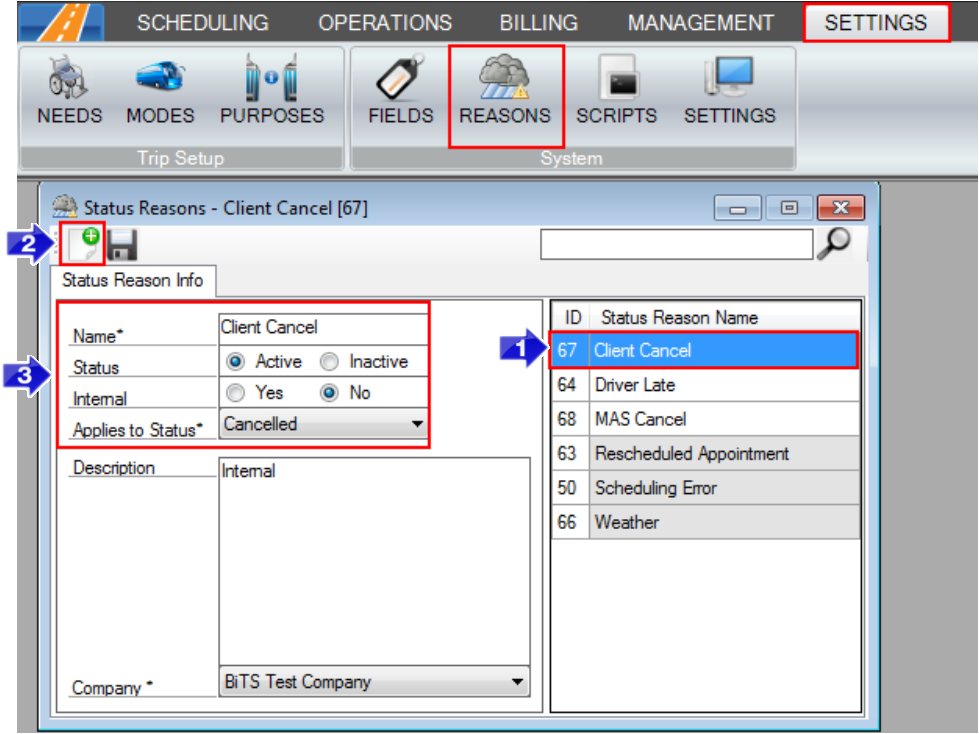 1. Choose the Reason you'd like to edit.
OR
2. click the new icon to create a new one.
3. Input Fields:
Name: This will be the name displayed on the reason.
Status: Mark a Reason Inactive if it will no longer be used.
Internal: Marking a Reason as Internal will hide trips with this status reason from the Dispatching screen.
Applies to Status: Here you can choose which Status this Reason should appear for. Cancelled, NoShow, or OnHold.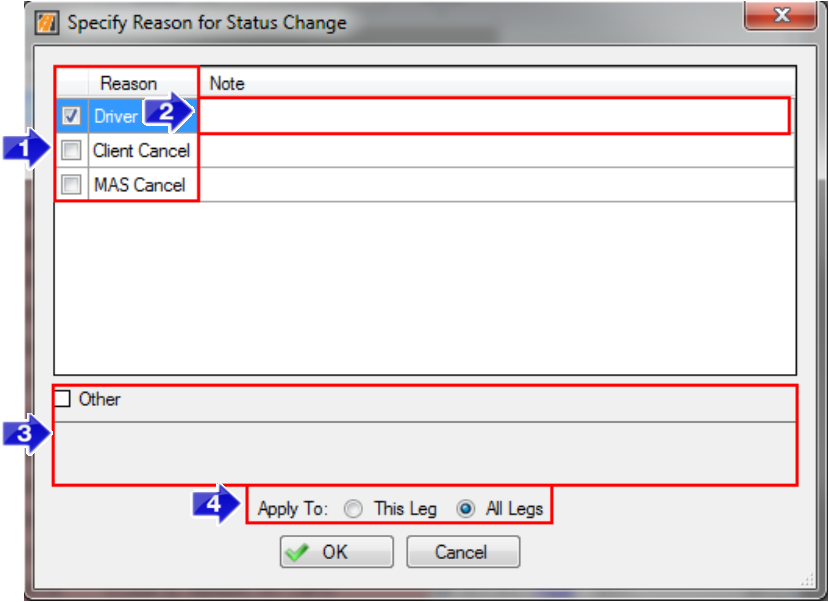 When one of these statuses is selected from
Trip Scheduling
or from
Dispatching
the user will be prompted with the Reason dialog above.
1. Select what the reason for this status change is.
2. Leave a note (if applicable).
3. If it doesn't fall into one of the predefined reasons check the Other checkbox and a custom reason can be entered.
4. Choose whether this status change should be applied to just the selected leg of the trip, or all legs of the trip.