Repeating trips will sometimes need changes based on the client's need. You will be able to make these changes in RoutingBox to make sure you're not dispatching drivers to a trip that is not needed.
Navigate to the Scheduling tab, and then select the Trip Scheduling icon.
Search for a scheduled repeating trip that you would like to edit.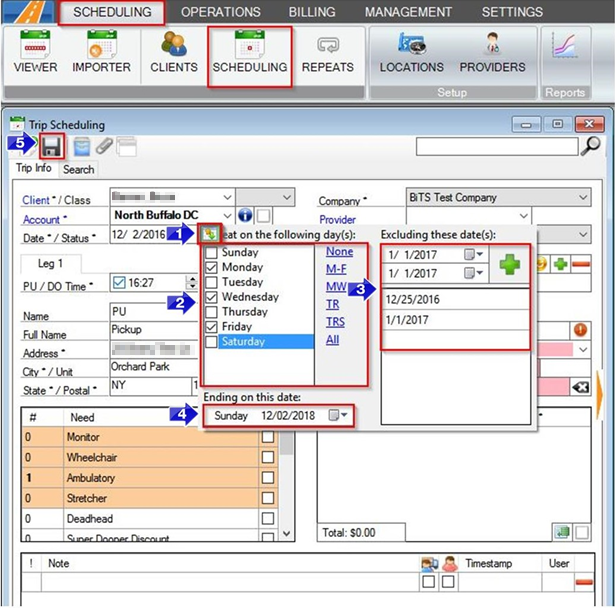 Repeat
1. Once you have the repeating trip you would like to edit, you will click the calendar icon, right next to the Date of Service field. This will bring up the Repeat menu.

2. In this section you can select the day(s) of the week you want the trip to occur on.

3. Select any exclusion dates that should not appear on this repeat. This is useful for holidays/times a client is not going to be utilizing your trip services.

4. In this section you can select an end date for this repeat. On this date the trip will stop being scheduled moving forward.

5. Save your changes.
Once saving the trip you will be given the option to either apply these changes to just this trip, or to apply the change to the entire series trip series moving forward. After making your selection, this trip will now be updated.