In order to ensure that your critical trip data is accessible when you need it, RoutingBox has a Trip Backup email report which can be sent to any email address of your choosing.
This feature will automatically receive a password-protected ZIP file each hour which contains two files: one for all trips for the day, and one that contains only trips that are not yet completed or canceled.
Navigate to the Management tab, then select the Company icon.
Enter at least one email address in the Trip Backup Email field (you can enter more than one, separated by commas).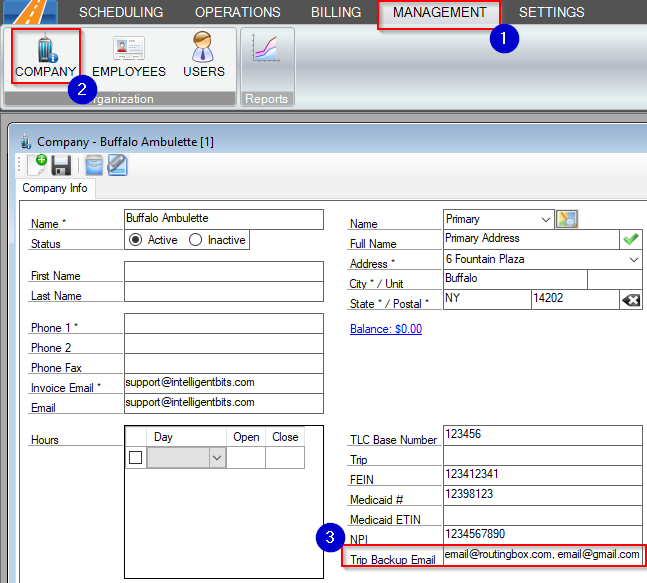 The password for the ZIP file is your Company Code followed by that day's report, in the format YYYYMMDD. For example, if your company code was A1B2 and you are opening the report for March 17th 2019, your password would be A1B220190317. This password will be required when extracting the ZIP file on your computer: