RoutingBox allows you to search for providers by ID, name, type, location, and status. Provider information can then be exported into an Excel spreadsheet for external use.
Navigate to the Scheduling tab, then select the Providers icon.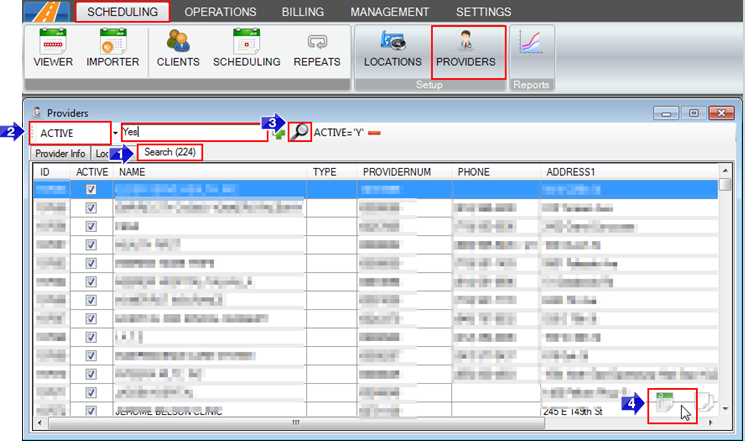 1. Go to the Search tab.
2. Choose a search type from the drop-down. The example in the screen shot shows someone searching for only active providers, by typing Yes in the search criteria field.
3. Click the magnifying glass to generate a list of providers.
4. Hover over the bottom right corner and click the export option.
5. Type a File name.
6. Click Save. You can review this file by opening it from the saved location.
Related Articles:
Client-Provider List
How to Create a Custom Export
How to Create a Provider
Key Terms:
Excel, Export, Provider, Search, ProvidersFormHelp