Zones can be filtered in the Trip Viewer window, in order for users to view trips that fall into certain postal codes.
Navigate to the Scheduling tab, then select the Viewer icon.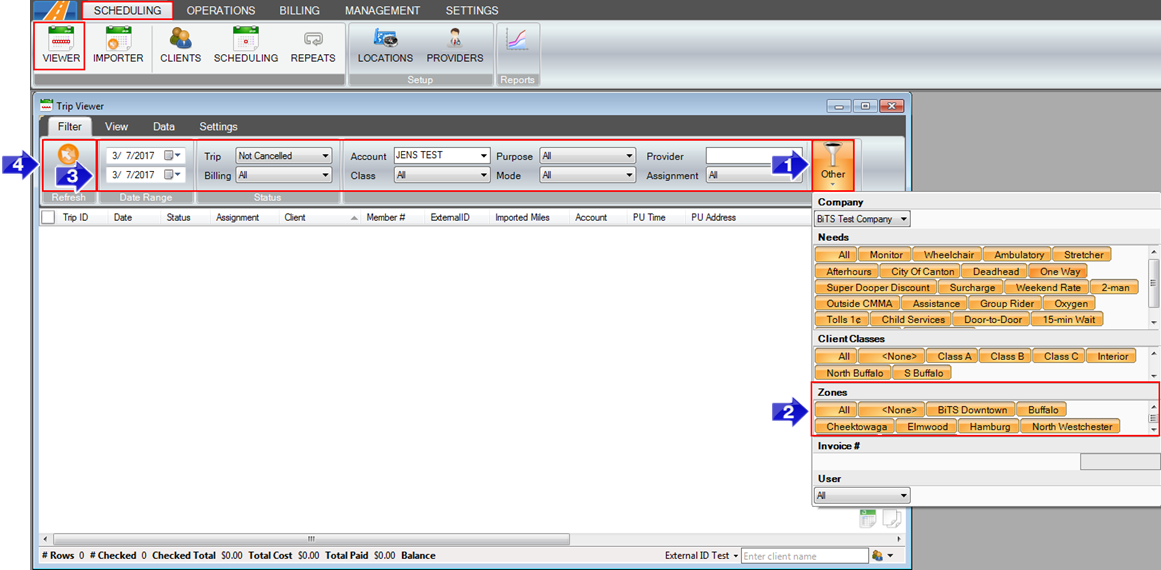 1. Select the Other filter drop-down.

2. Under the Zones field, select one, several, or all zones.

3. Select any other relevant filters.

4. Refresh the grid. The trips that generate in the grid will only be from the zones that you have selected.
Related Articles:
How to Create Zones
How to Manage Zones
How to Filter by Zone in Dispatching
How to View Zones on a Trip
Key Terms:
Zones, Postal Code, Zip Code, TripViewerFormHelp