Claims in MedBatch cannot be deleted, however if you do not want to see them, they can be Hidden.
This feature is typically used for claims that were imported into MedBatch by error.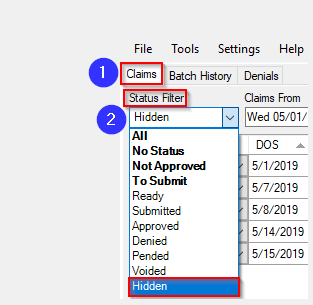 1. Navigate to the Claims Grid.
2. Select the Status drop down on the claim you are trying to hide and choose Hidden.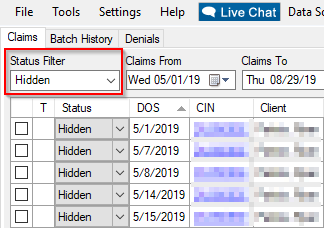 Claims that have been Hidden can only be viewed by changing the Status Filter to Hidden.
Related Articles:
Key Terms:
Hidden, Status Filter, Claims, Delete