RoutingBox makes posting remittance payments quick and easy. Remittance files are uploaded into RoutingBox and the payments are automatically matched with the appropriate trips.
Navigate to the Billing tab then select the EDI Billing or Broker Billing icon.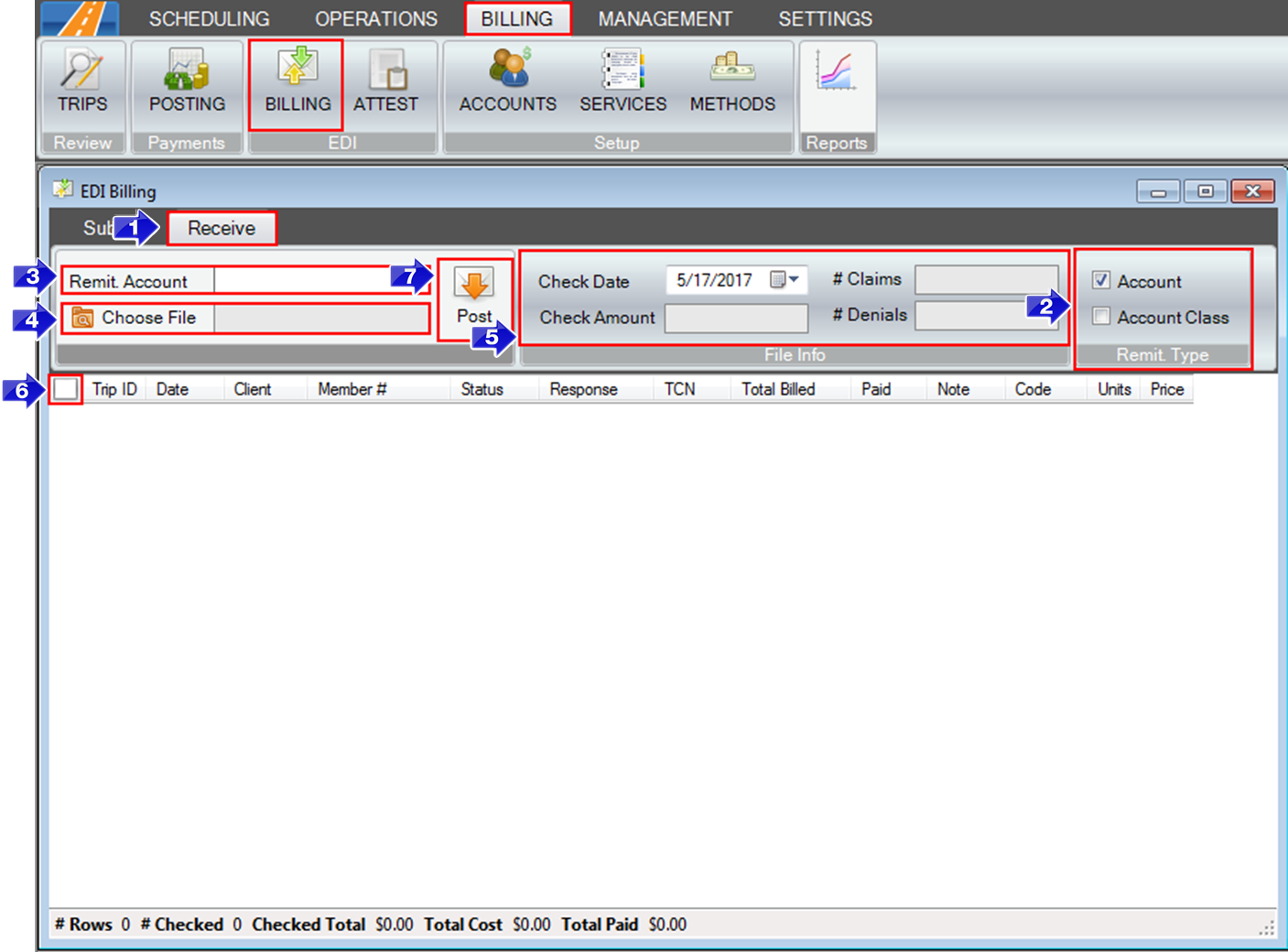 1. Select the Receive tab.
2. Choose between Account and Account Class as the Remit Type.
3. Type in the Account or choose an Account Class from the drop-down.
4. Choose a remittance file to upload from your computer.
5. Verify the Check Date, Check Amount, # Claims, and # Denials.
6. Check all trips in the left hand side.
7. Select Post to apply the payments.
The following remittance files are currently accepted by RoutingBox: CTG, Kalos Health, Limosys, Logisticare/ModivCare, Fidelis, VNS, MTM, National MedTrans, and 835 Remittance files.
Related Articles:
How to Create an Account
How to Search for an Invoice Number
Key Terms:
Billing, EDI Billing, Account, LogistiCare, Remittance, Posting Payments, EdiBillingFormHelp