In RoutingBox, you can pull up past payments in order to review or edit how the payment was posted.
Navigate to the Billing tab, then the Posting icon.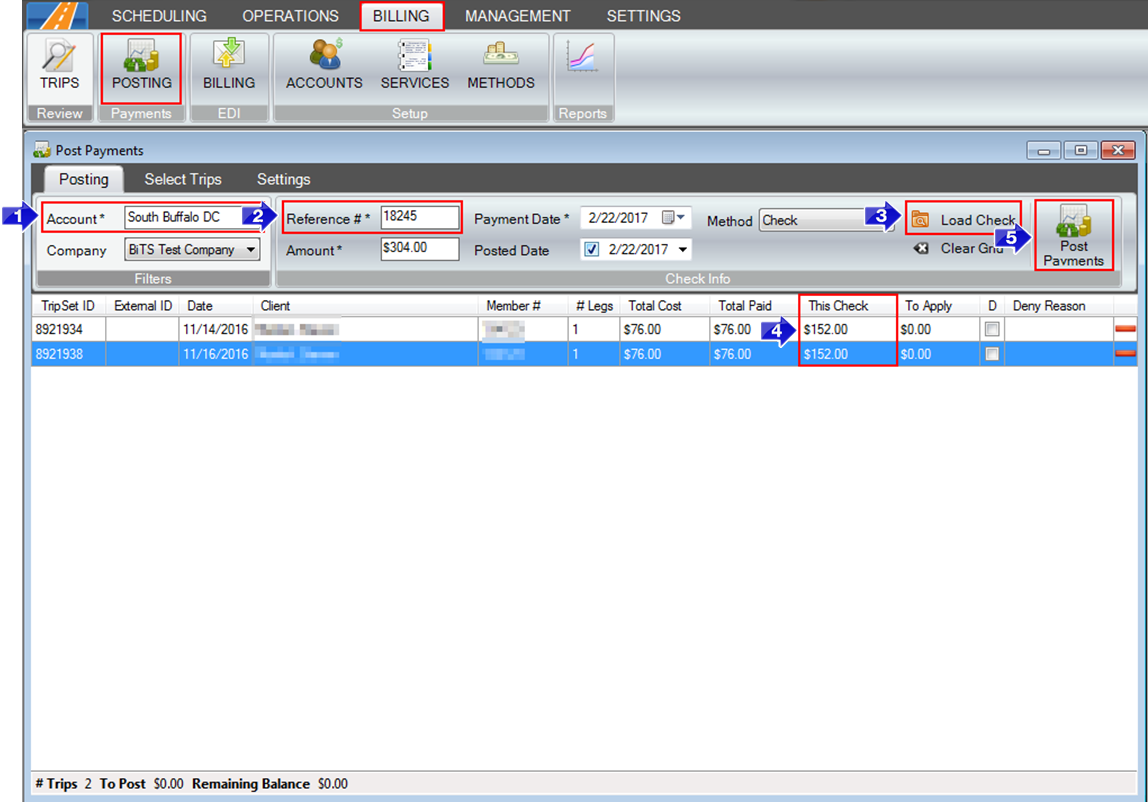 1. Select the Account you would like to recall a payment for.

2. Enter the Reference # that you used when you initially posted the payment.

3. Select the Load Check button. Any trips that this payment was posted to will be displayed in the grid.

4. The This Check column will show how much was posted to that trip from the referenced payment.

5. If any edits have been made to the trips in the grid, select the Post Payments button to save the changes.
Key Terms:
Payment, Payment Method, Posting, Billing, Check, PaymentPostingFormHelp