The Tracker History allows you to review a specific driver/vehicle route from any given date on a map, as well as the location of all status updates and signature captures made by a driver using RoutingBox Mobile.
Navigate to the Operations tab, then select Tracker History from the drop-down.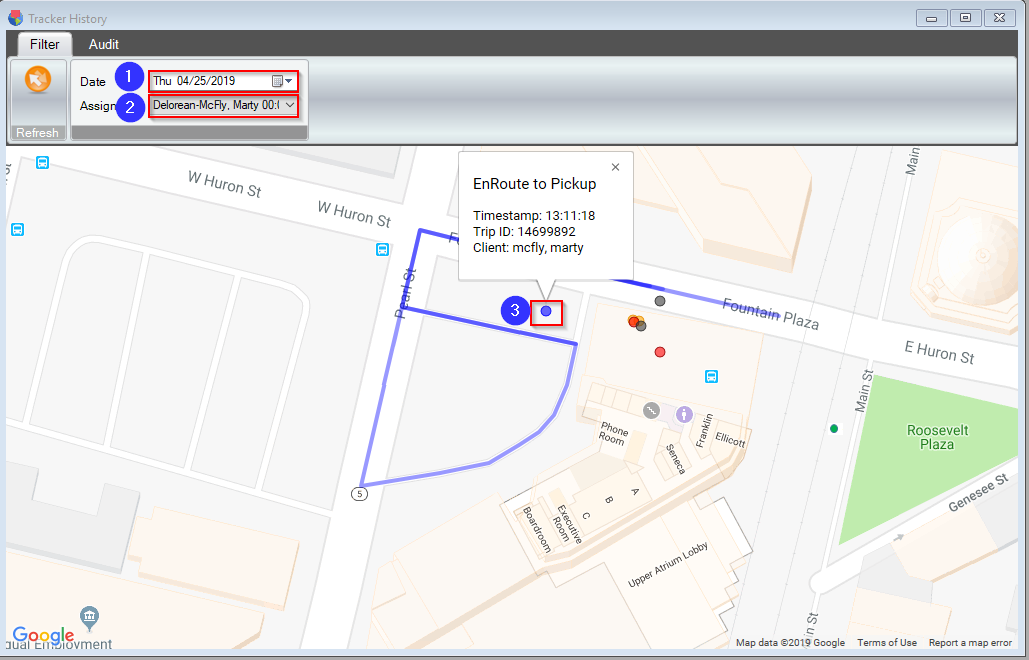 1. Select the Date you would like to view.
2. Select an Assignment from the drop-down. The window will automatically refresh with the route taken by the driver/vehicle.
3. Click a circle icon to review the status change, Timestamp, Trip ID, and Client name from that occurred at that location.
Key:
Green

- Login
Orange

– Arrived at Pickup, EnRoute to Dropoff (Trip in Progress)
Red

– Arrived at Dropoff, Completed, NoShow (Trip Ending)
Gray

– Signature Captured (Shows Client Name if Applicable)
Related Articles:
How to Remove GPS Ping Data
How to Search for an Address
How to Use the Tracker
Key Terms:
Assignment, Driver, Ping Data, Status, Tracker History, Vehicle, TrackerFormHelp