The GPS Tracker feature in RoutingBox allows you to search for an address and view it on the map.
Navigate to Operations, and then select the Tracker icon.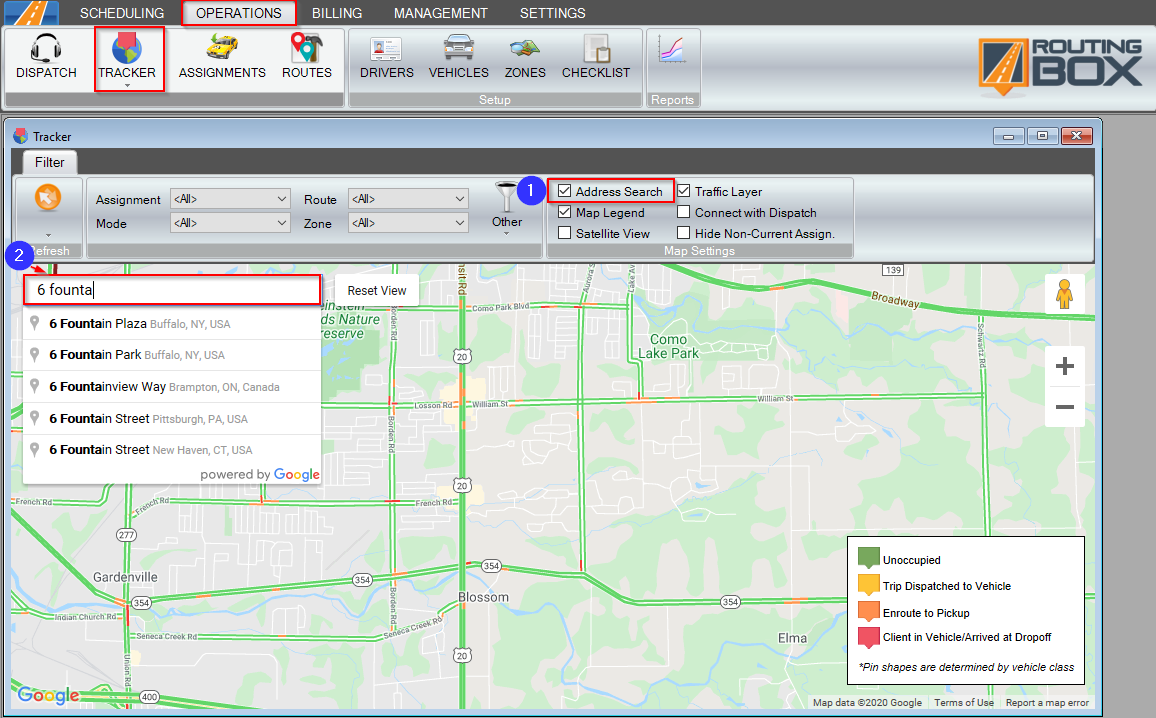 1. On the Map Settings, make sure the Address Search option is checked.
2. Type the address you would like to search. As you begin to type, suggestions will generate. Select an address from the list or type the entire address and hit enter.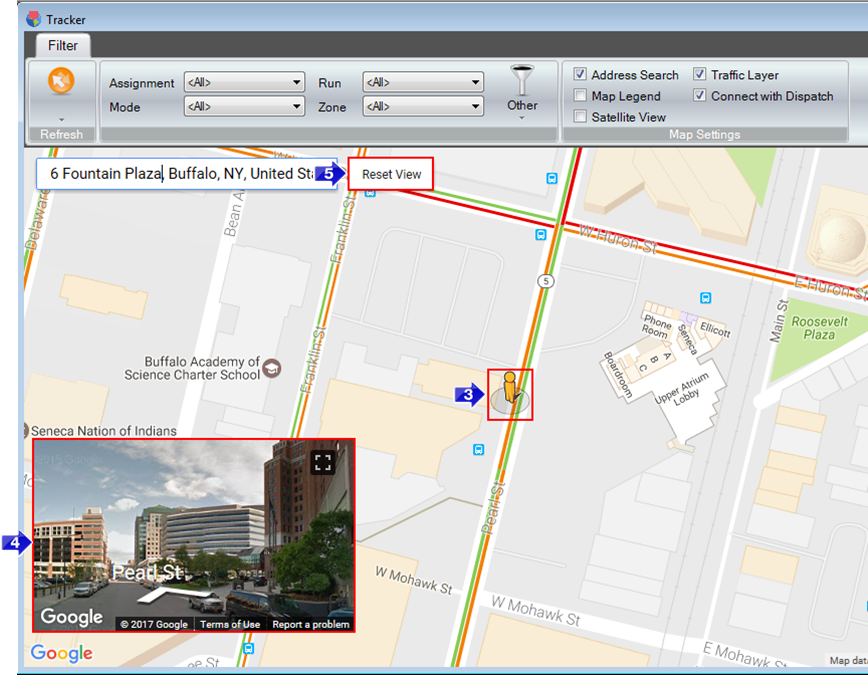 3. The location will be flagged in the center of the map.
4. If street view is available for this address, a screen shot will be displayed in the bottom left corner. You can see more of the street view by clicking on the street view window and moving the mouse in the direction you would like to view.
5. If you would like to return to the default view, select the Reset View button.


Related Articles:

How to Use the GPS Feature
How to Toggle Map Settings


Key Terms:

Address, Search, GPS, Tracker, Street View, Reset View, Map Settings, TrackerFormHelp