Setting a Parkout Address allows you to indicate that a driver starts their day from an address other than the primary address on the Company Profile. The Parkout Address will be used in the Dispatch Dashboard as the drivers starting location.
Navigate to the Operations tab, then select the Drivers icon.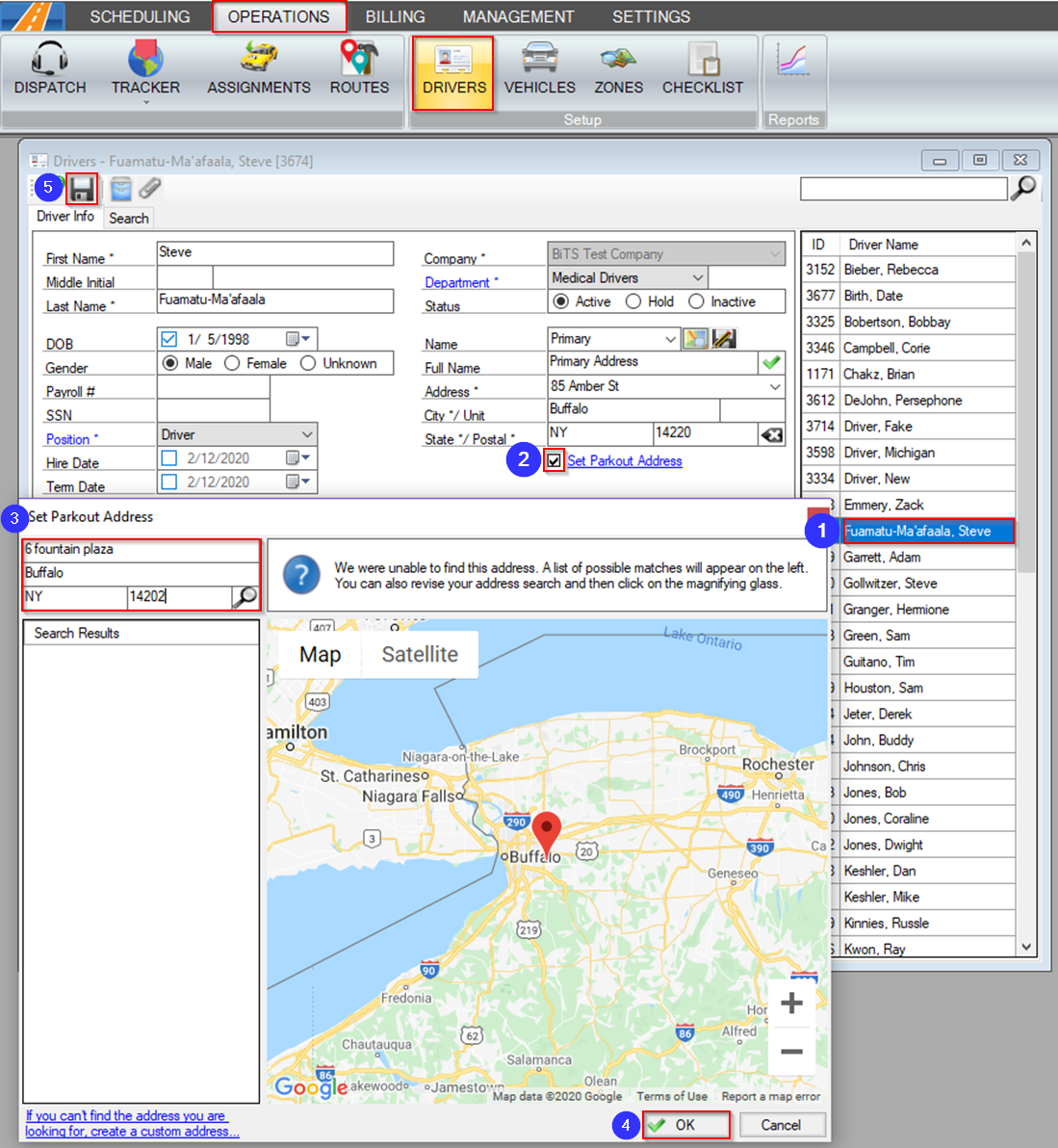 1. Select the Driver Name you would like to edit.
2. Click the Set Parkout Address checkbox.
3. Type the address in the Set Parkout Address window, then click the magnifying glass.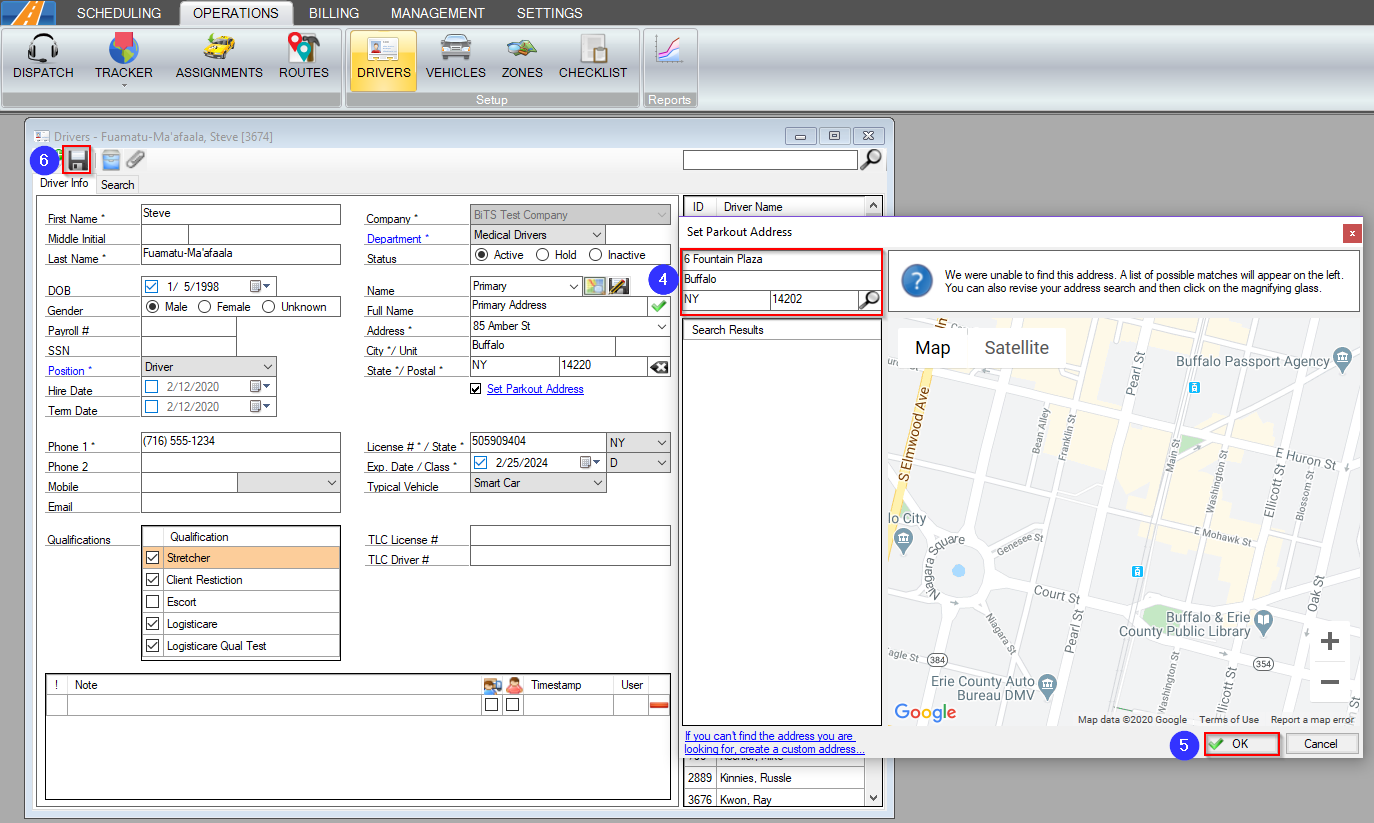 4. Click OK.
5. Click the floppy disc to save your changes.