User Groups window allows you to select what screens and features users have access to based on the group they are assigned to.
Navigate to Management, then select the Users icon and follow the steps below.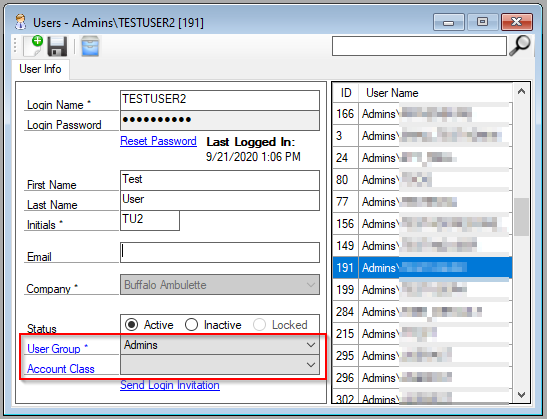 Click the blue User Group link to open the window.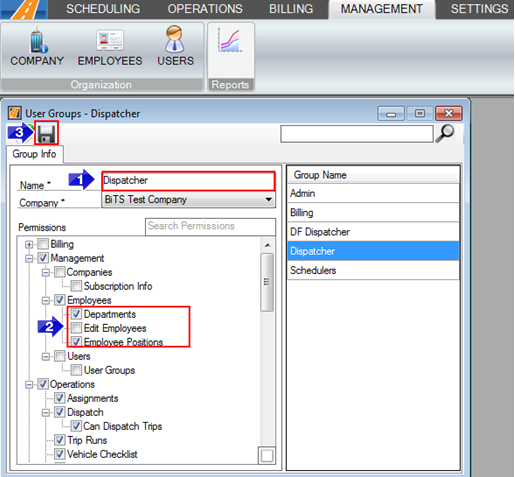 1. Select the Group Name for the group for which you would like to change permissions.
2. Checking boxes will allow this group to access those screens and features.
3. Save the changes.
You may also limit user access with the Account Class field. Specifying an Account Class here will limit access the internal user has to account, client, and trip information relative to that account class only.