RoutingBox gives you the ability to share a custom view with other users in your company in either the Trip Viewer or the Dispatching Screen.
Navigate to the Operations tab, then select the Dispatch icon.

1. Select the View tab.

2. Pick the view you would like to share from the Saved Views grid.

3. Select the bottom-most down arrow to open up the menu.

4. Choose the Share Current View option.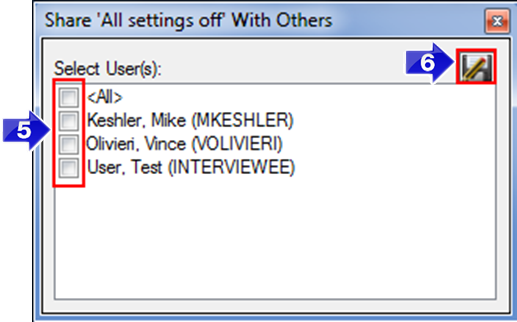 5. The Share View with Someone window will open. Check the user you would like to share the view with.

6. Press the Save button. The view will now be available for that user.
Related Articles:
How to Create a Custom View
How to Dispatch a Trip
How to Review Trips
How to Switch Between Views
Key Terms:
Dispatch, Viewer, Custom View, View, Share View, Saved Views, DispatchFormHelp, TripViewerFormHelp