If your drivers are using RoutingBox Mobile to collect signatures but save the client and driver signatures in the wrong fields, RoutingBox gives you the option to swap the signatures on a trip.
Navigate to the Operations tab, then select the Dispatch icon.
OR
Navigate to the Scheduling tab, then select the Viewer icon.
Select the View tab.
Add the Signed (C) and Signed (D) columns to your view.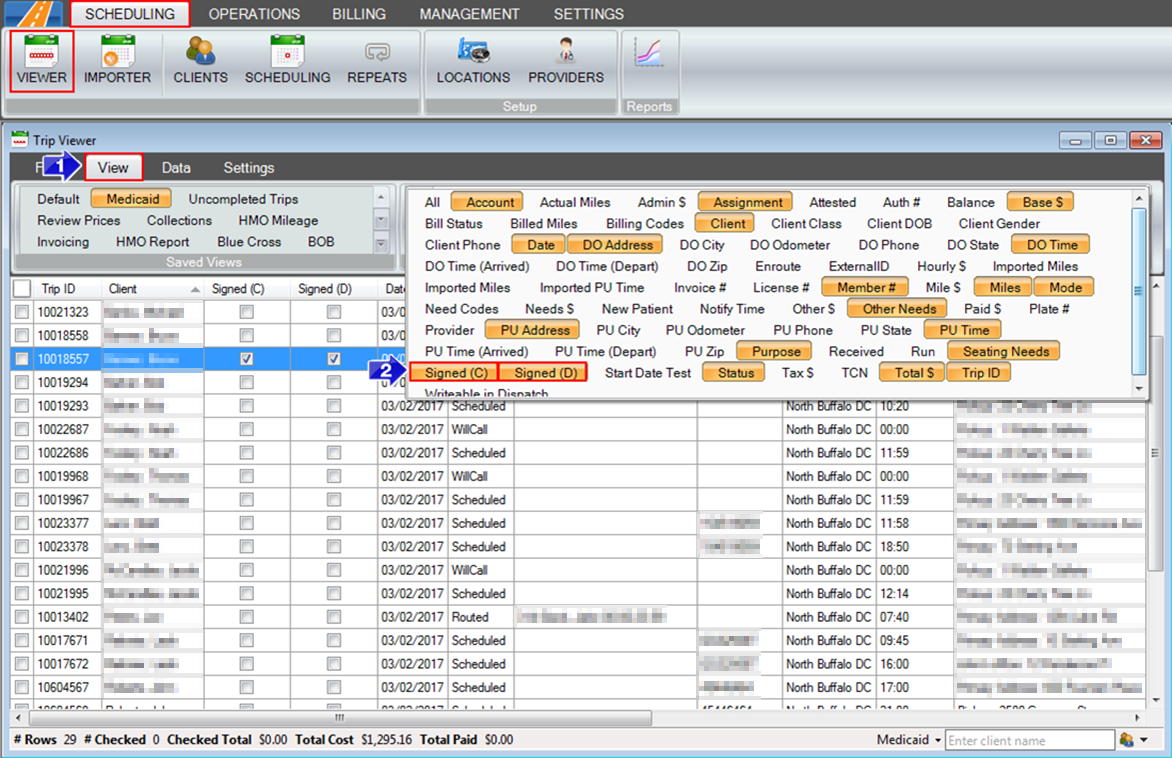 3. Select the Date Range you would like to view.
4. Refresh the screen.
5. Both Signed (C) and Signed (D) columns need to be checked in order to swap signatures. Double-click on either check box to open the Signature window.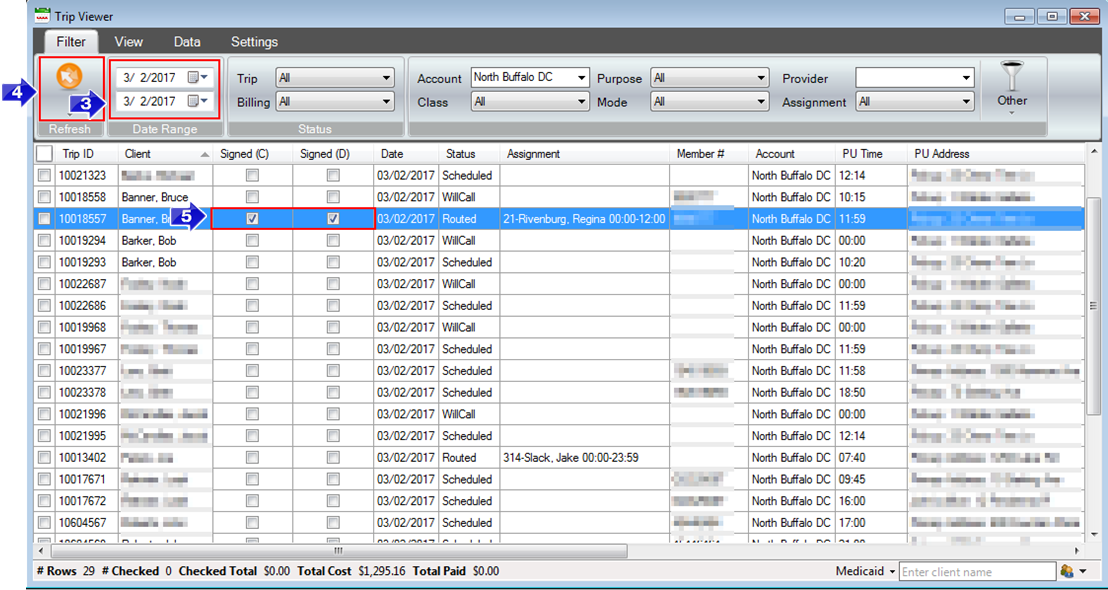 6. Click the paper clip icon.
7. Select Swap Client and Driver Signatures.

8. The Swap Successful window will let you know that the signatures have been swapped. Click OK.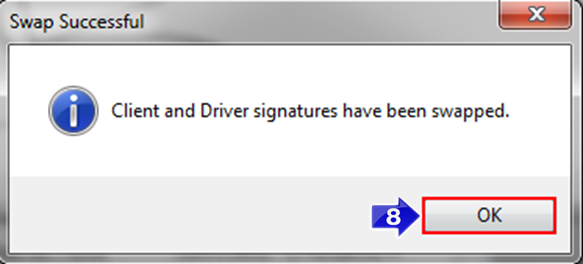 Related Articles:
How to Change a Trip's Signature Status
How to View Signature Location
Key Terms:
DispatchFormHelp, Driver, TripViewerFormHelp