The Assignments screen allows you to view information about the driver, including if they have completed their daily checklists.
Navigate to the Operations tab, then select the Assignments icon.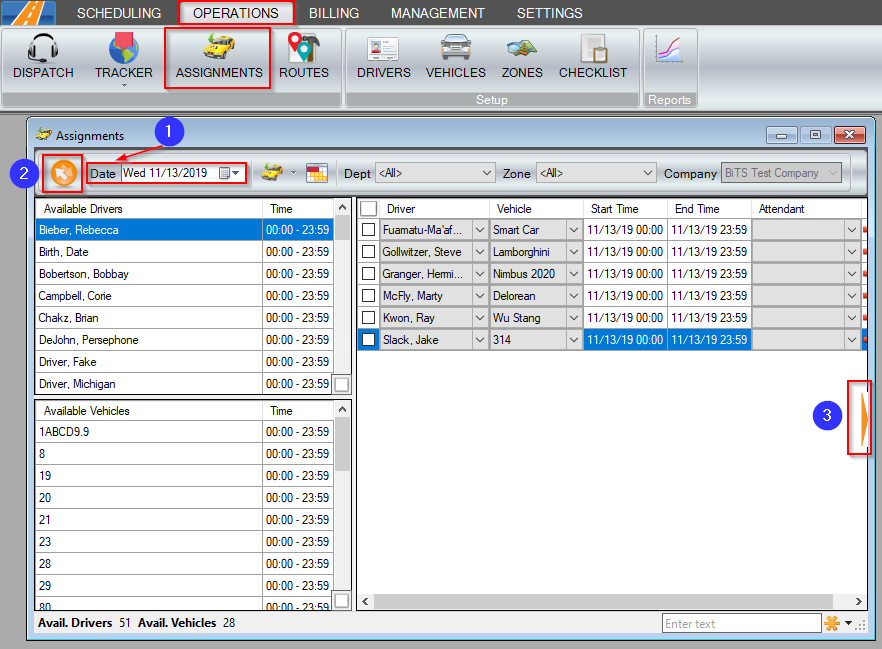 1. Select the Date you would like to view.

2. Refresh the window.

3. Click on the orange arrow to pop the window open.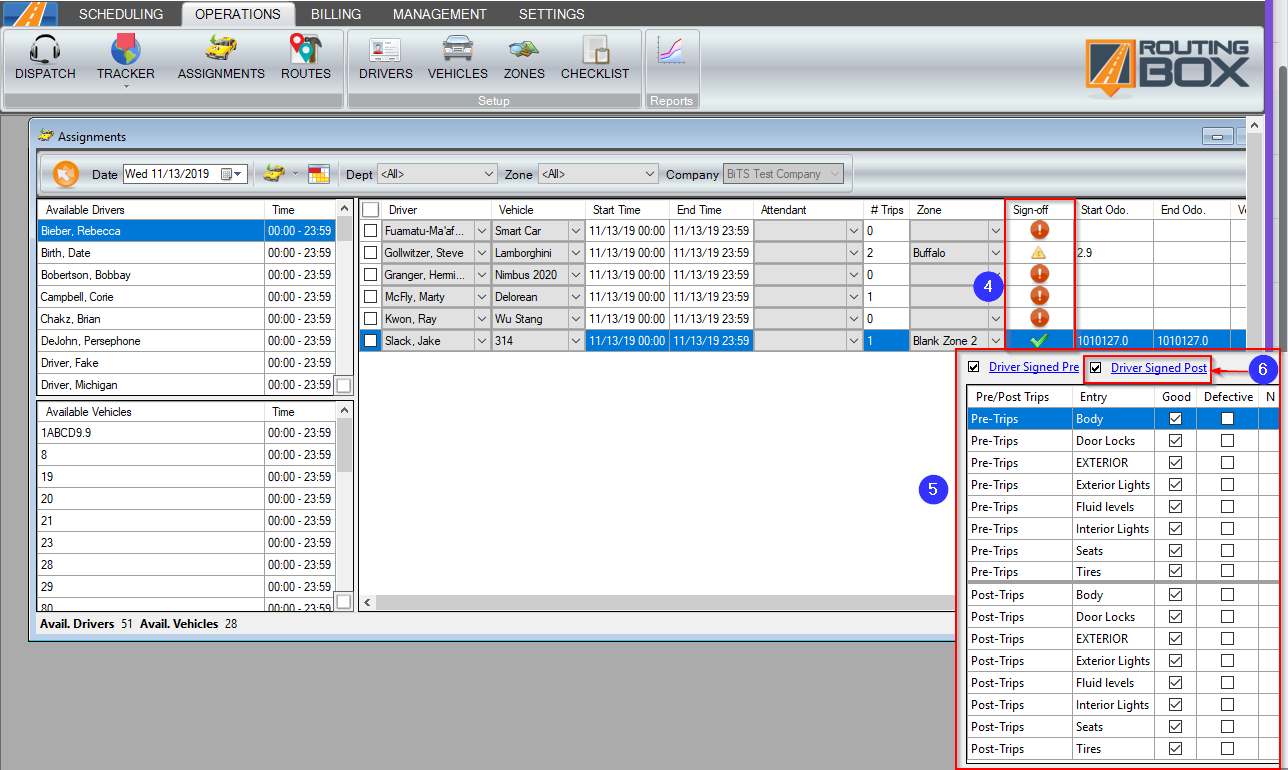 4. The Sign-off column will display icons depending on the driver's checklist status:

The driver has not completed any checklists for the day.

The driver has completed one checklist.

The driver has completed both pre and post checklist.
5. Double-clicking on the icon for that driver will display the checklist(s) they have completed.

6. If the Driver Signed Pre or Driver Signed Post fields are blue, clicking them will display the driver's signature for that checklist.

7. The Signature screen will open and will display a time stamp and location, telling you when and where the signature was capture.

8. Clicking on the coordinates will open a map of the location of the driver when they signed off on their checklist.
Related Articles:
How to Assign Vehicles
How to Assign Typical Vehicles
How to Assign Drivers to Routes
How to Copy Assignments to Another Date
Key Terms:
AssignmentsFormHelp, Checklist, Assignment, Signature, Driver, VehicleChecklistFormHelp