After a claim is submitted, a claim status response will come from eMedNY. This response is either that the claim was Approved, Denied, or Pended.
Approved means a claim was Paid by eMedNY.
Denied means eMedNY wasn't able to process the claim.
Pended means the claim has not yet been Approved or Denied.
The best way to find claims that are not paid in full is by using the Status Filter.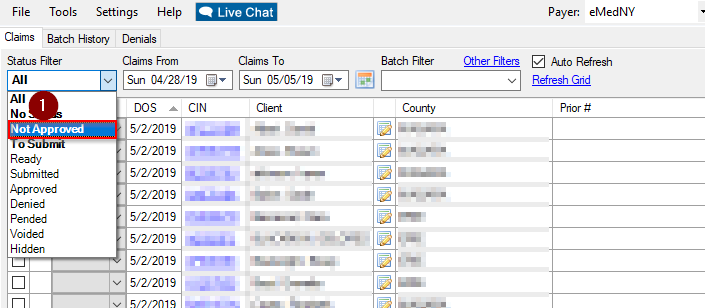 Status Filter
Not Approved

Status Filter
Not Approved
No Status
Denied
Pended
The Billing Summary tells how many claims were billed per day, as well as the total, paid, and balance amounts.

Batch History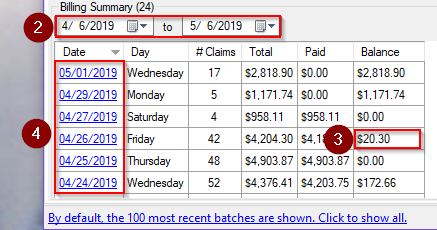 Date Range Paid Balance Pended Denied Date
Related Articles:
Why Did My Claim Deny?
What is a Pended Claim?
How to Bill My Claims
How to Find Denial Error Codes
How to Address a Denied Claim
How to Address a No Status Claim
Key Terms:
Status Filter, Approved, Denied, Pended, No Status, Bill Claims, Not Approved, Unpaid Claims, Not Paid, Remittance