The map settings in RoutingBox allow you to change the vehicle tracking information that is being displayed.
Navigate to the Operations tab, then select the Tracker icon.

Address Search Setting: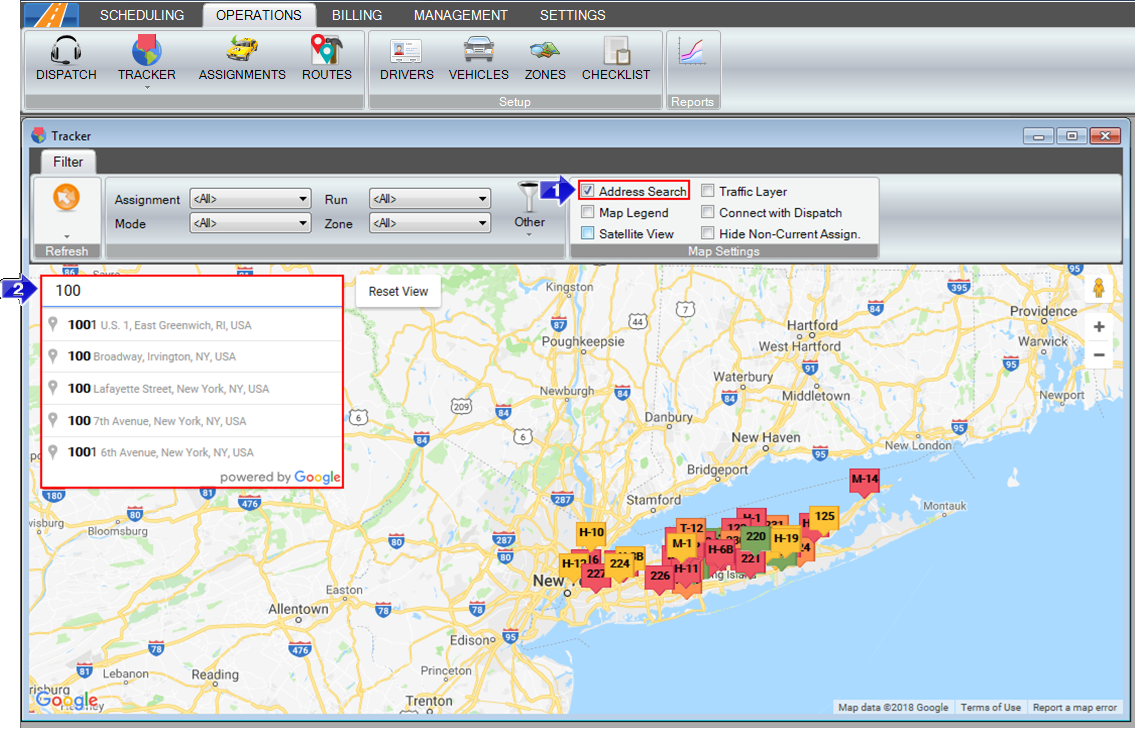 1. Click the Address Search checkbox to display the search bar.

2. The search bar will be in the upper left corner. This setting allows you to enter an address you'd like to be displayed on the map.

Map Legend Setting: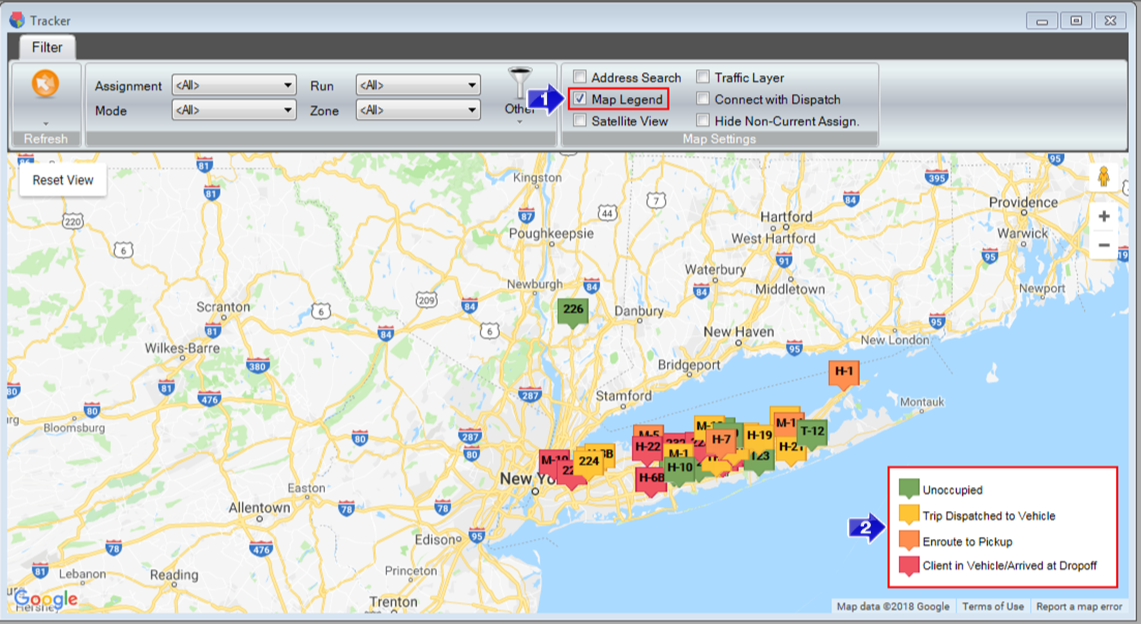 1. Check the Map Legend checkbox to display the legend on the map.
2. The legend will appear in the bottom right corner of the screen.
Satellite View Setting: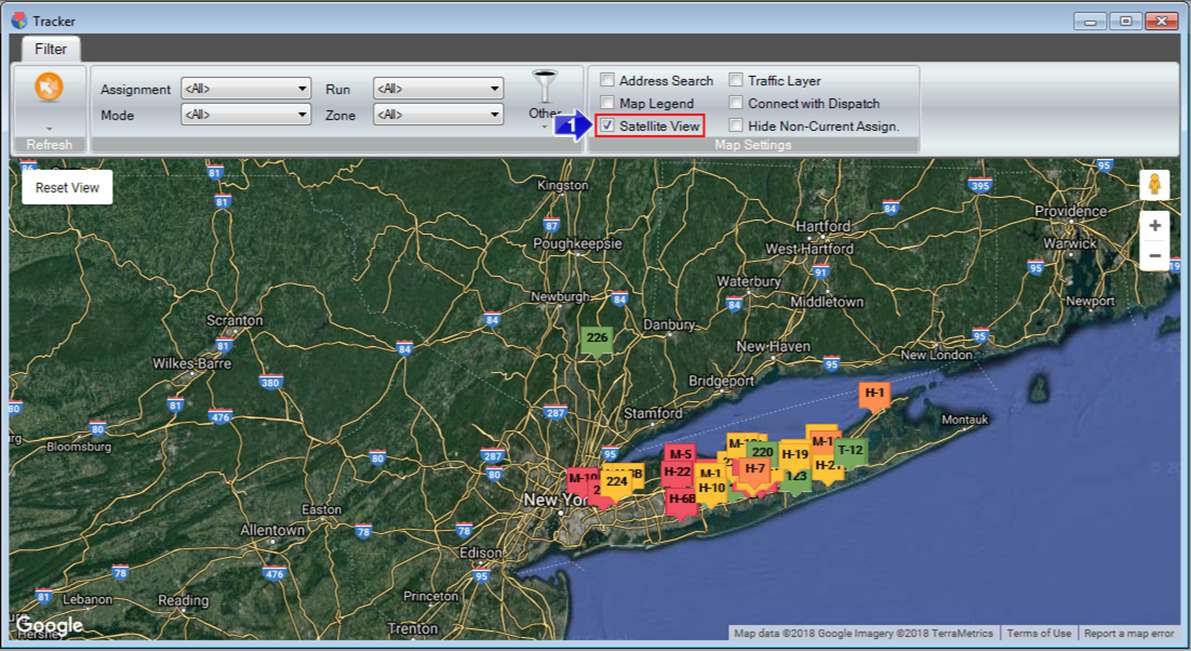 1. Click the Satellite View checkbox to see the map in Satellite View.
Traffic Layer Setting: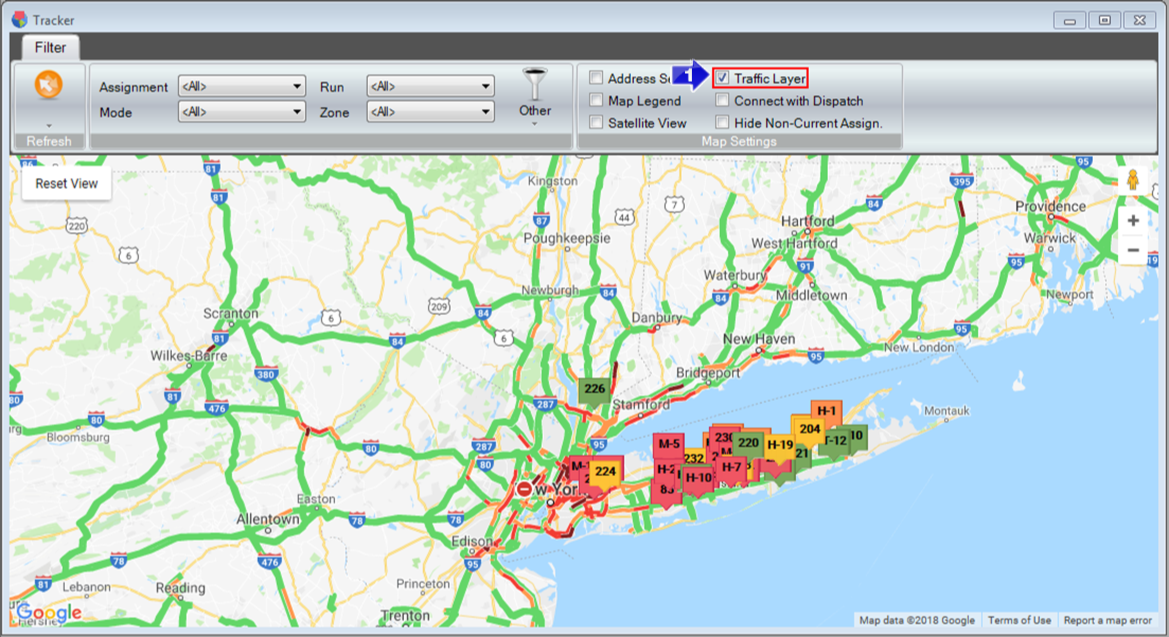 1. Click the Traffic Layer checkbox to include traffic patterns on the map. Green indicates light, while red indicates heavy traffic.
Connect with Dispatch Setting:

1. Click the Connect with Dispatch checkbox to turn on Connect with Dispatch functionality. When clicking on an icon in the GPS Tracker, the Dispatch window will open and display upcoming trips assigned to the selected driver.
Hide Non-Current Assign. Setting:

1. Click the Hide Non-Current Assign checkbox to remove drivers that aren't currently assigned to a vehicle from the map.
Related Articles:
How to Review Tracker History
How to Search for an Address
How to Use the Tracker
Key Terms:

Address, GPS, Map, Operations, Satellite, Tracker, Traffic, TrackerFormHelp