If a claim is made ready in MedBatch in error, you can un-ready the claim to prevent it from being sent with your next batch.
To load the claims in the current batch, navigate to the Batch History tab and click the dollar value to load all the claims in the batch to the Claims tab.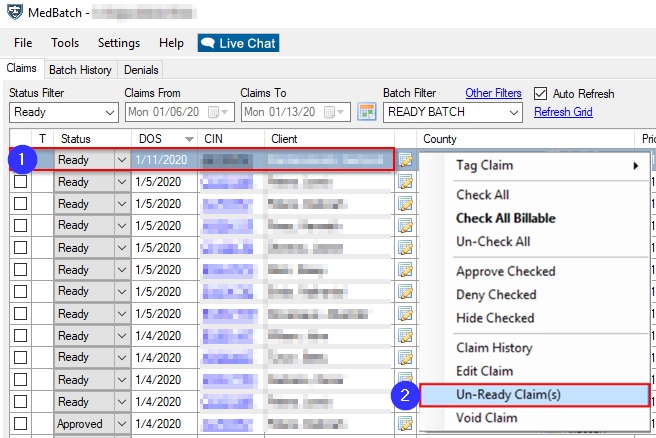 1. Locate the claim line that should not be sent with the latest batch.
2. Right Click the claim line and select Un-Ready Claim(s)
Related Articles:
How Do I Edit Claims?
How to Ready a Claim
How to Rebill a Claim
Key Terms:
Ready, Un-Ready, Claim, No Status, Denied, Edit Claim