To update RoutingBox Mobile, go to the Google Play Store

. You can find the Play Store on your tablet (either on the home screen or on the list of apps).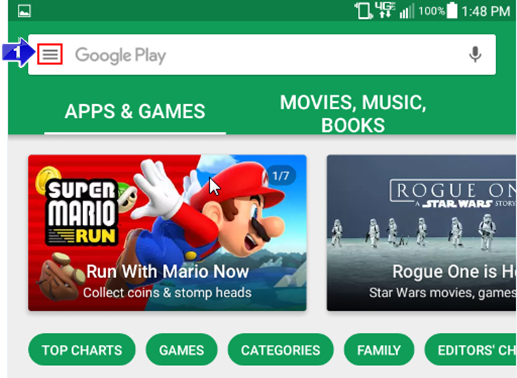 1. Once you have opened the Play Store app, navigate to the user menu by selecting the three lines on the left-hand corner of the search bar.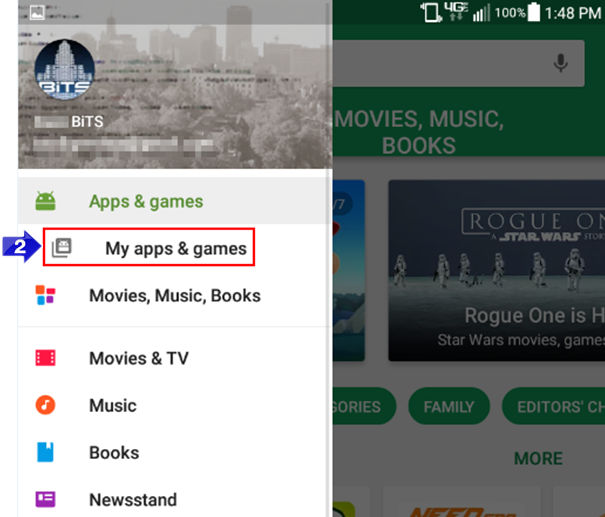 2. Select "My apps & games" from the user menu.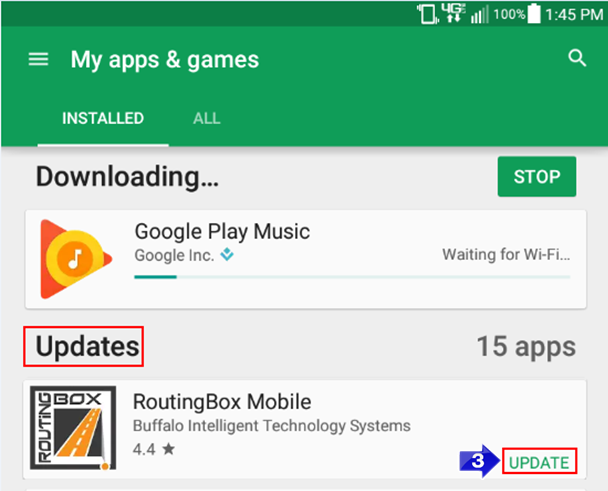 3. A list of the apps currently downloaded on the tablet will generate. Find RoutingBox Mobile from the list and select the Update option.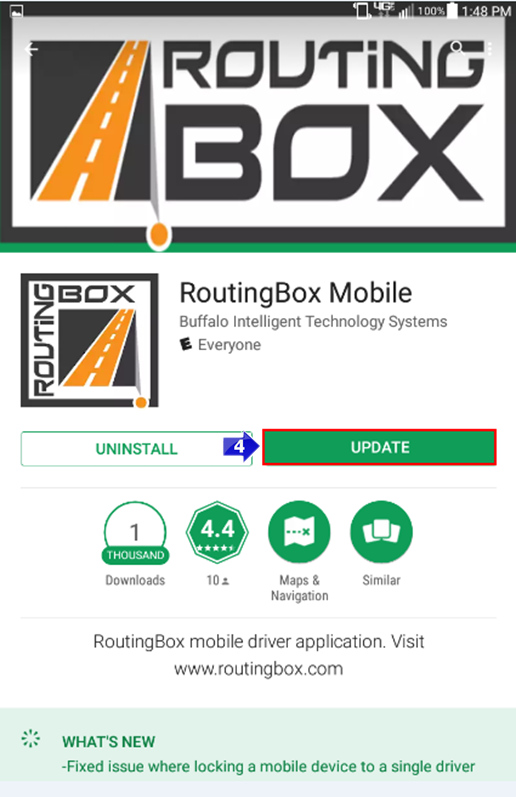 4. The RoutingBox Mobile home page will open. Select Update. You will be able to see the progress of the update on this screen as well as going back out to the My apps & games screen under the Downloading… header.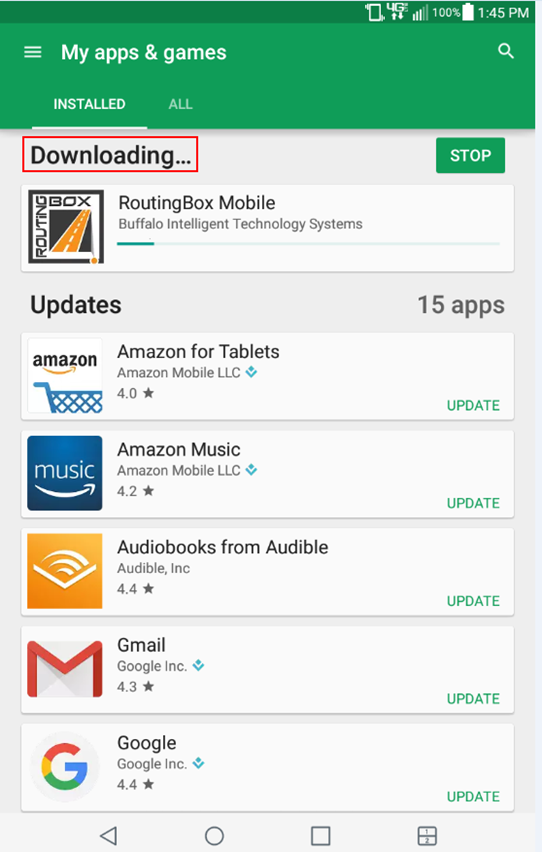 Related Articles:
How to View what RoutingBox Mobile Version a Driver Has
Key Terms:
RoutingBox Mobile, App, Tablet, Update, RBM, Play Store, Version