Drivers can review any updates to their routes and send information back to dispatchers using RoutingBox. RoutingBox Mobile collects trip status updates, timestamps, GPS information, odometer readings, and signatures.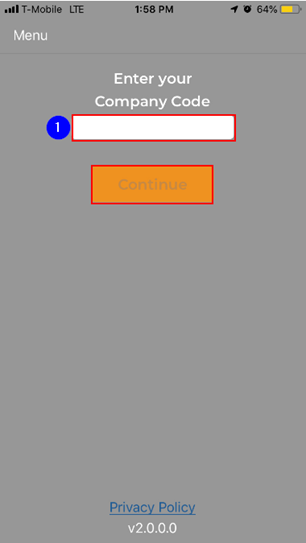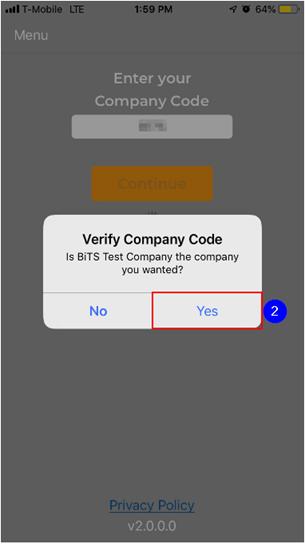 1. Your Company Code is entered here. RoutingBox Mobile saves this information the next time the driver logs in.
2. Press Yes to confirm your company.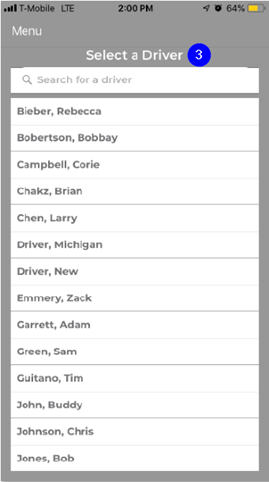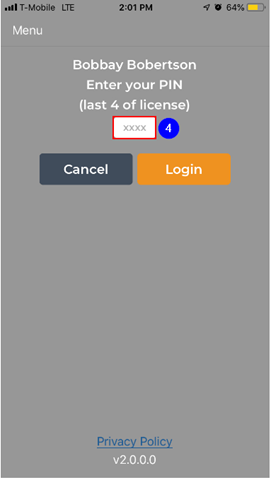 3. Select the Driver's name from the list or start typing a driver's name to select it.
4. Enter the driver's PIN (last 4 of the driver license).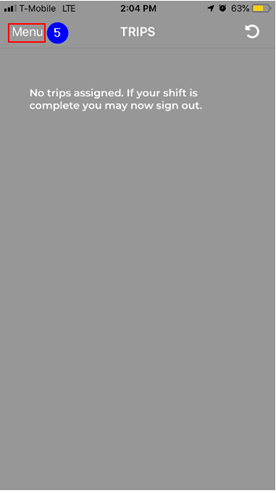 5. Select Menu to view the Checklist and trip display options.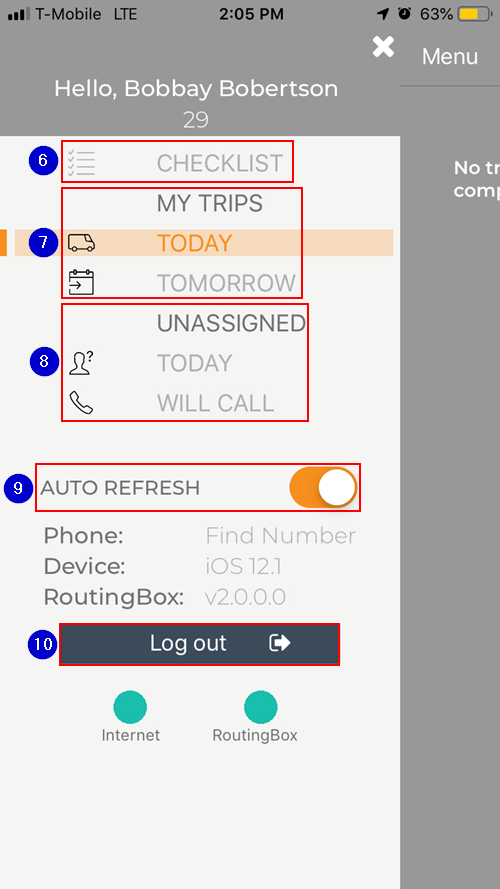 6. Select Checklist to complete or review the pre or post checklist.
7. My Trips: Select which day you would like to view your assigned trips (Today or Tomorrow).
8. Unassigned: Select if you'd like to see all scheduled unassigned trips (Today) or Will Call trips for today.
9. Turn Auto Refresh on to get trip updates and new trips.
10. Select Log out to log the current driver out of the application.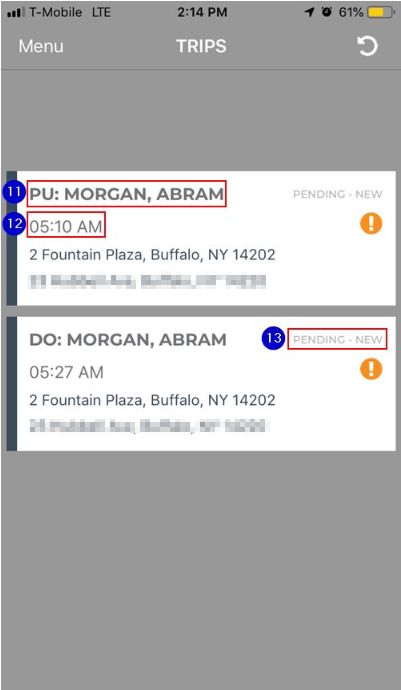 11. The trip list will display each trip assigned to the driver logged in. Trip details include whether it is a pickup or dropoff and the name of the client. Selecting a trip leg will open up more details about the trip.
12. The scheduled time is displayed here.
13. The current status of the trip displays here.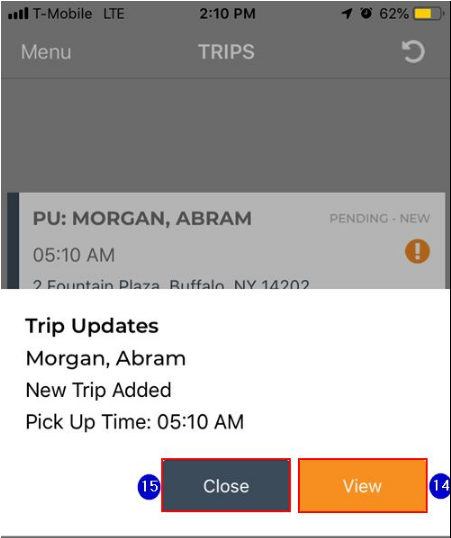 14. New trips or updated trips will display as notifications. To see the trip details, select View.
15. To go back to the last screen you were working in, select Close.
Key Terms:
iOS, iPhone, iPad, RoutingBox Mobile, Tracking, Signature, Odometer