Using the Claims Comparer tool, you can update claims in MedBatch with changes from MAS. The comparer identifies changes from MAS since the claim was imported.

1. Click the black arrow in the top right corner.
2. Click Compare Claims.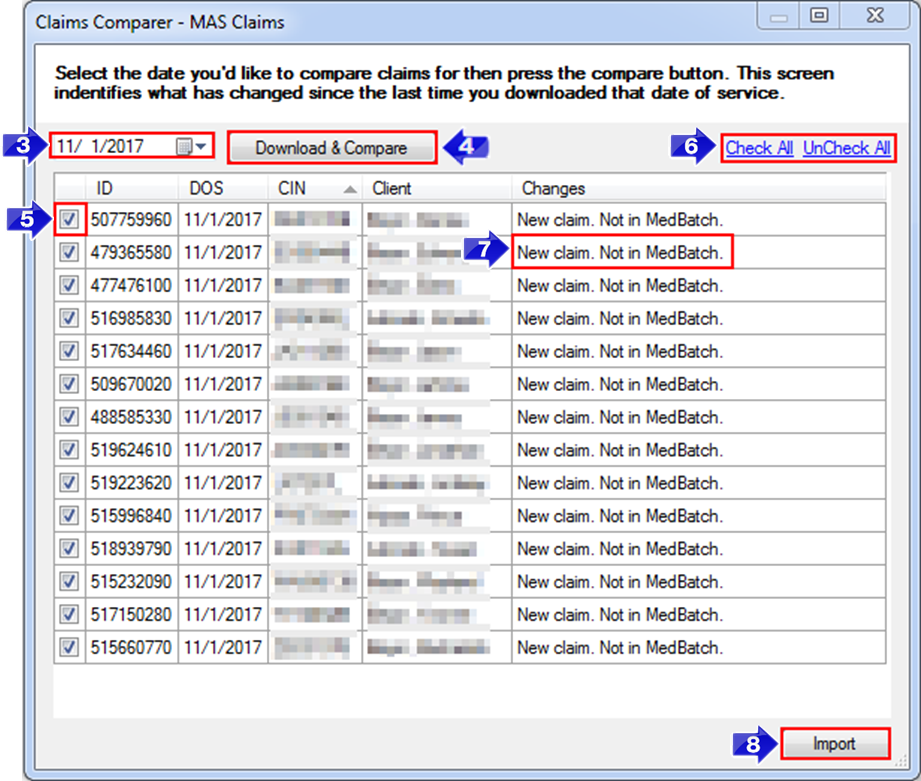 3. Select the date you want to check for updates.
4. Click Download & Compare to review claim updates from MAS.
5. Click the checkbox in the left-hand column to de-select updates you don't want imported.
6. You can also use Check All and UnCheck All.
7. The Changes column displays claim updates from MAS.
8. Once you've selected the claim information to update, click Import. The claims will be updated with the new information in MedBatch.
Related Articles:
How Do I Edit Claims?
How Do I View and Edit PA's
How to Address a Denied Claim
How to Address a No Status Claim
Why Can't I Bill a Claim?
Key Terms:
Claims Compare, Edit Claims, MAS