When billing via Logisticare ATMS, trips will be submitted directly to LogistiCare from RoutingBox, creating a seamless billing experience.
Navigate to the Billing tab, then select the Broker Billing icon.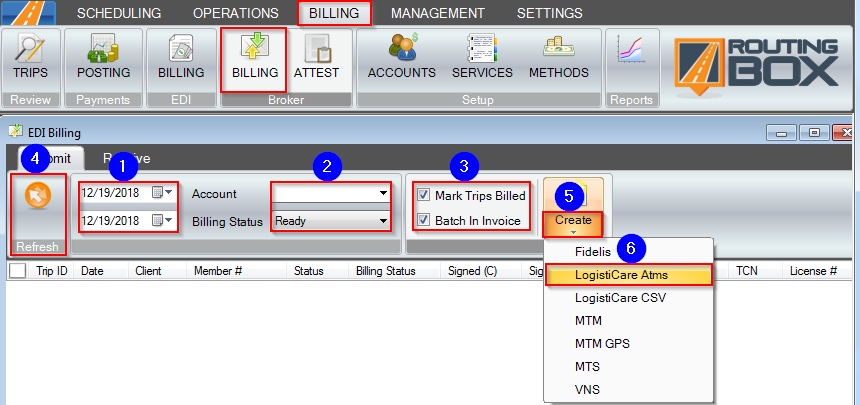 1. Select the date range you would like to bill.
2. Enter the Account name and ensure Billing Status is set to Ready.
3. Ensure Mark Trips Billed and Batch In Invoice are checked.
4. Click Refresh.
5. Click Create.
6. Select Logisticare ATMS.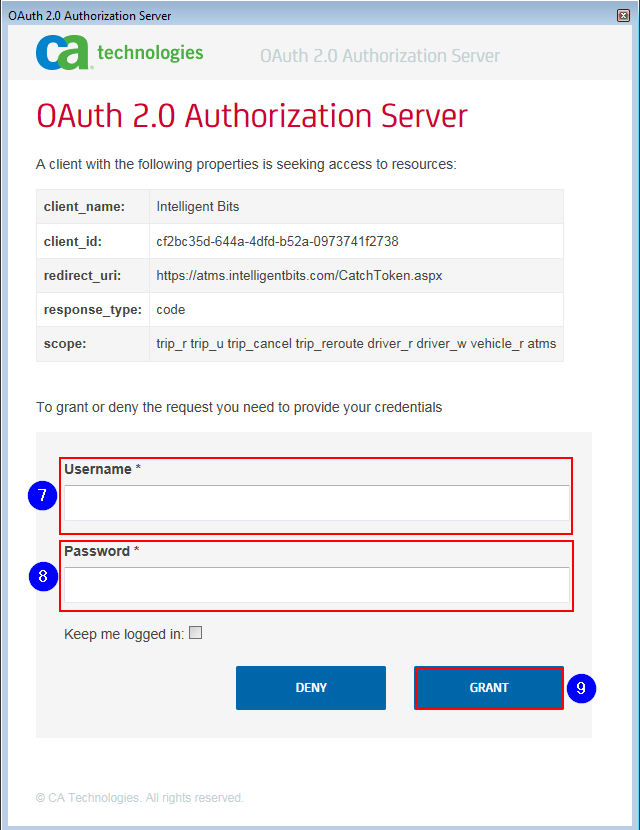 7. Enter your Logisticare Username.
8. Enter your Password.
9. Click Grant.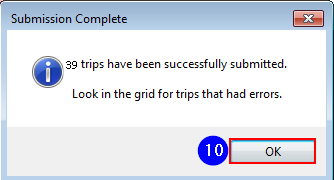 10. A confirmation page will populate. Click OK to fix any errors or to complete your billing.
Related Articles:
How to Review and Change the Billing Status of a Trip
LogistiCare ATMS Import
LogistiCare CSV Billing
LogisitCare Driver Trip Log
LogistiCare NY Daily Trip Log
Key Terms:
ATMS, Billing, EDI, LogistiCare, BillingFormHelp
Disclaimer: Routing Box is not affiliated with LogistiCare, and LogistiCare does not endorse or warrant any products or services of Routing Box.