New York State Medicaid requires driver license numbers and vehicle plate numbers on every claim. MedBatch will alert you if this information is missing by displaying a yellow caution sign on the claim line.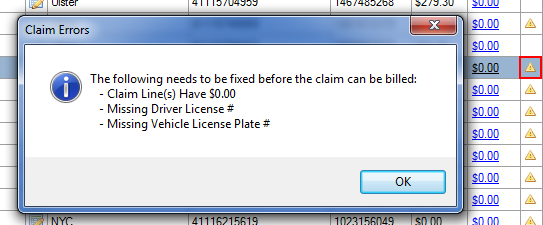 Clicking on the symbol will provide information about why the claim cannot be billed. The claims will need to be edited before they can be submitted through MedBatch.

1. Click the edit claims button next to the claim you are editing. The Edit Claims window will open.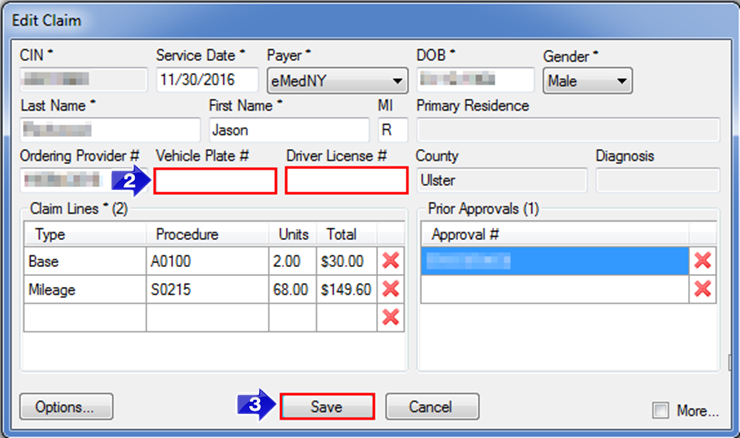 2. Enter the Vehicle Plate # and Driver License # in the appropriate fields.
3. Save your changes. You are now ready to submit the claim.
If multiple claims need to be edited at once, the Modify Licenses and Plates tools can be used. Click here for more information.
Related Articles:
How Do I Edit Claims?
How Do I Create a New Claim?
Why Can't I Bill a Claim?
Modify Licenses and Plates
Key Terms:
Vehicle Plate #, Driver License #, Edit Claim, Claim, Claim Errors