RoutingBox allows you to page relevant trip information and a custom message to your drivers via text message and e-mail.
To receive pages, the following information needs to be added to the Employee profile:
Navigate to the Management tab, then select the Employees icon.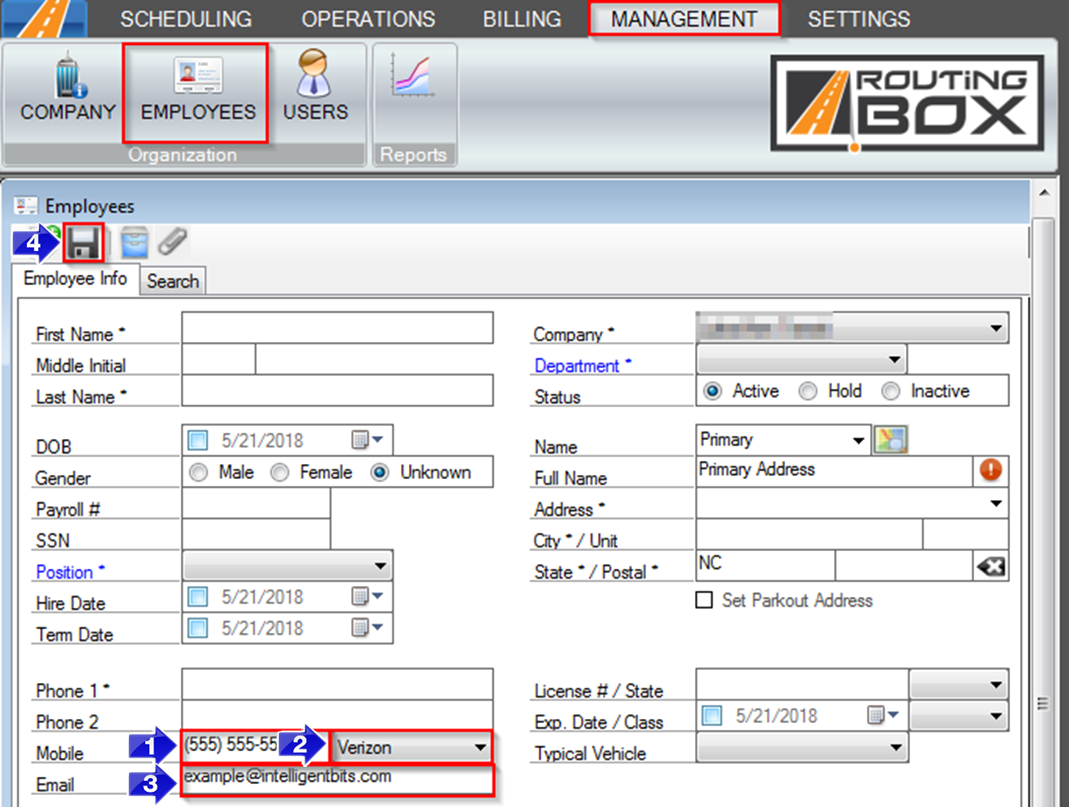 1. Enter the driver's Mobile number in their Employee profile.
2. The correct carrier (Verizon, T-Mobile, Sprint, etc.) must be selected to ensure the page message is formatted accurately.
3. Enter the driver's Email as a back up to Mobile paging.
4. Click the floppy disc to save your changes.
Related Articles:
How to Import Trips
How to Schedule Repeats
How to View Repeats
How to Page Trips
Key Terms:
Driver, Mobile, Page, Phone, EmployeesFormHelp