The Potential Multi Load Trips report displays potential multi load trip information, including the total mileage and the billable mileage.
Navigate to the Billing tab, then select the Reports icon.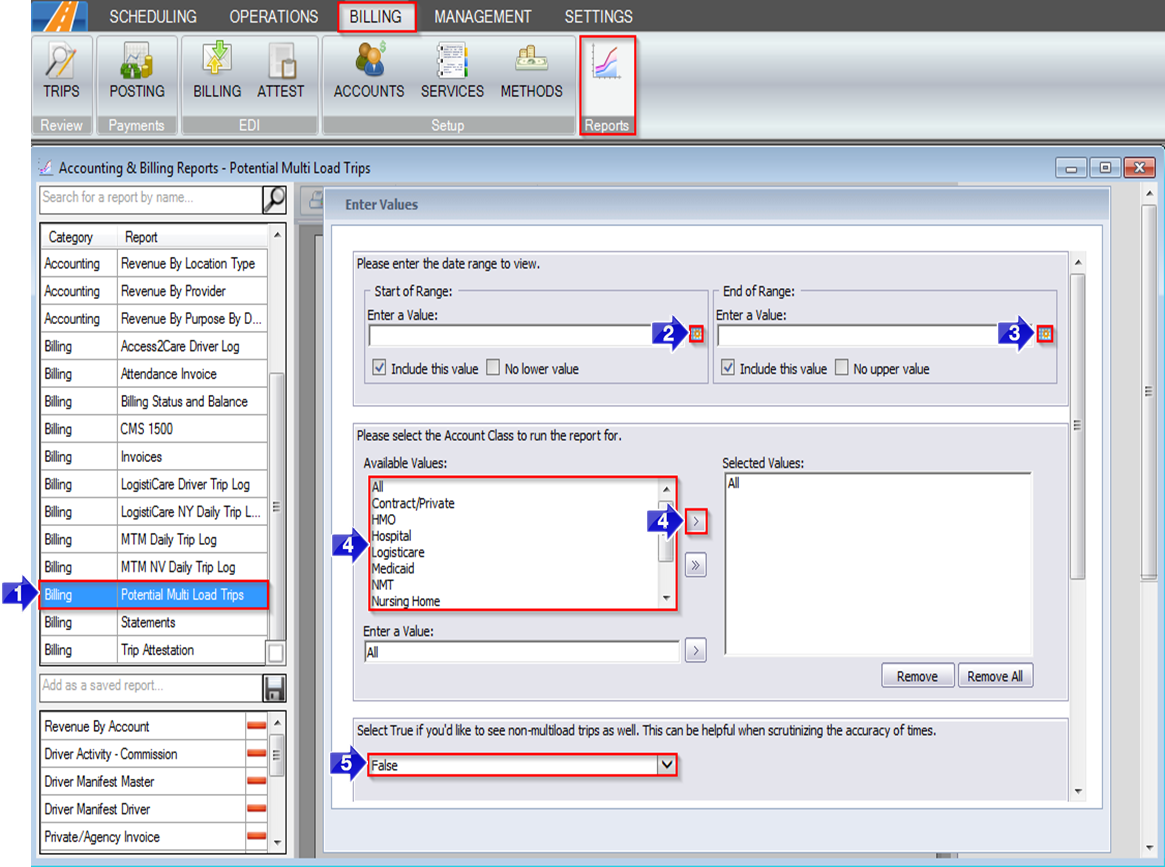 1. Double-click Potential Multi Load Trips.
2. Click the calendar icon to select the beginning date.
3. Click the calendar icon to select the end date.
4. Double-click the Account Class(es) you would like to view.
5. Select True if you'd like to view both multi-load and non-multi-load trips. By default, False is selected and only potential multi-load trips will populate the report.

6. Double-click the Account(s) you would like to view.
7. Click the drop-down arrow below to view more account options.
8. Click OK to generate the report.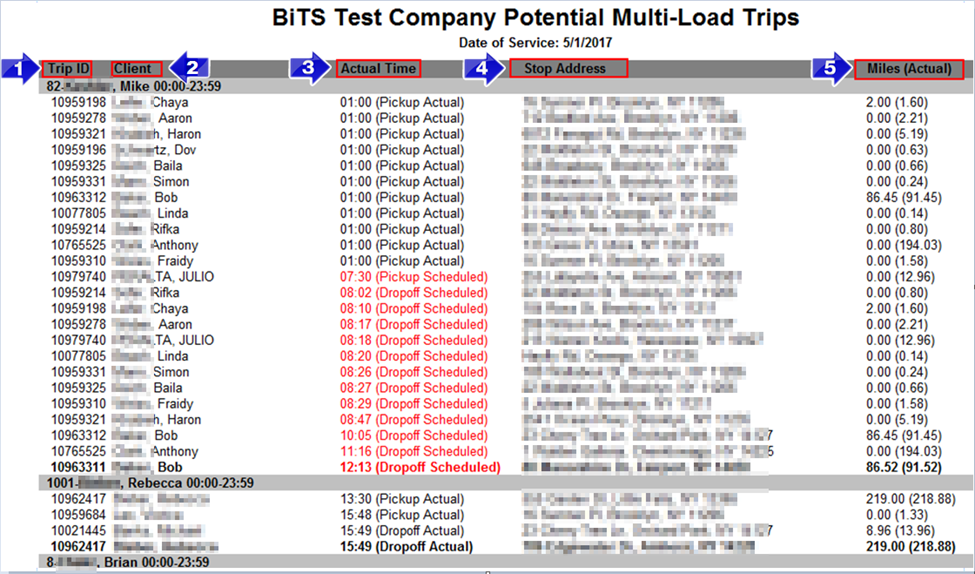 1. The Trip ID column displays the RoutingBox ID of the trip leg.
2. The Client name is displayed in this column.
3. The Actual Times column displays the time of the stop indicated in parenthesis.
Note: The actual time will only be displayed if your driver updated their trip status using RoutingBox Mobile.
4. The Stop Address column displays the pickup or dropoff address. Pickup or dropoff will be specified in parenthesis in the Actual Time column.
5. The Miles (Actual) column displays the billable mileage. The mileage in parenthesis is the cumulative mileage of the potential multi-load trip.
Related Articles:
How to Override Trip Codes and Prices
How to Review Trips
Key Terms:
Account, Account Class, Assignment, Client, Driver, Group Ride, Mileage, Multi-Load, Report, Vehicle, ReportingFormHelp