RoutingBox allows you to use the Stop View feature to change the order in which stops occur.
Navigate to the Operations tab, then select the Dispatch icon.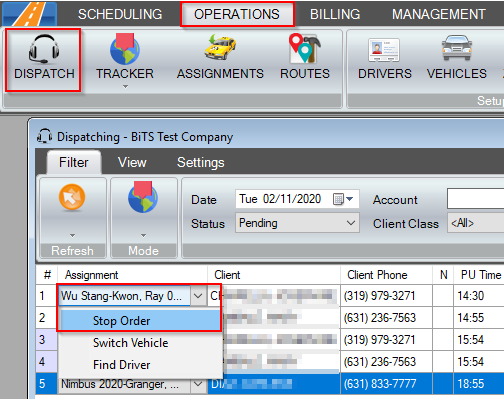 1. Right click on a driver in the Assignment column, then select Stop Order.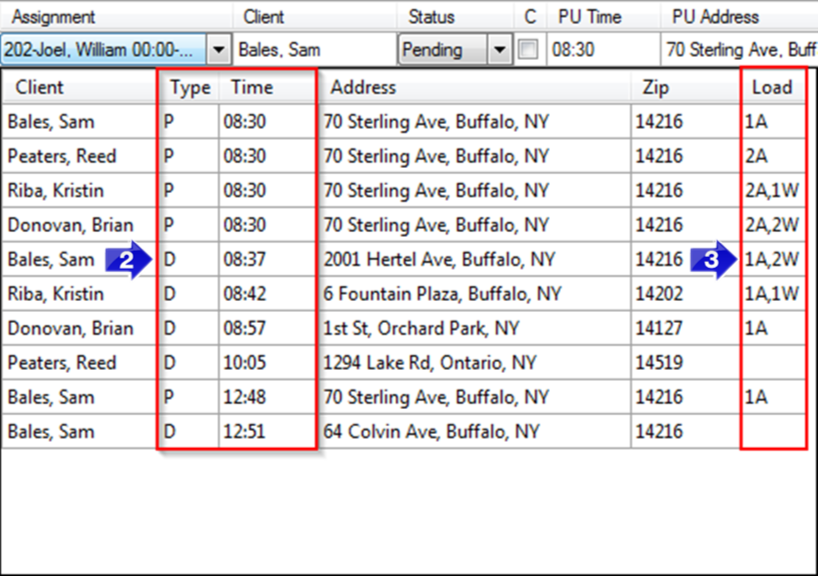 2. You can reorder stops by clicking in the Time column and typing a different time. The Type column will show whether you're altering the (P) pick up time or (D) drop off time. Changing the Time column in this area will also change the time for all other areas, including the Dispatch Window and Trip Scheduling screens.
3. As the Time column is altered, the Load column will change to reflect how many passengers will be in the vehicle at once. The Load is based off of the seating need. The above example displays A for ambulatory and W for wheelchair.
Related Articles:
How to Create Capacity
How to Create a Route
How to Dispatch a Trip
Key Terms:
Assignment, Dispatch, Load, Multi-Load, Seating Need, Stop Order, Stop View, Time, DispatchFormHelp