In RoutingBox, a driver can be assigned a Typical Vehicle. This vehicle will be associated with that driver for quick assigning in the Assignments screen.
Navigate to the Operations tab, then select the Drivers icon.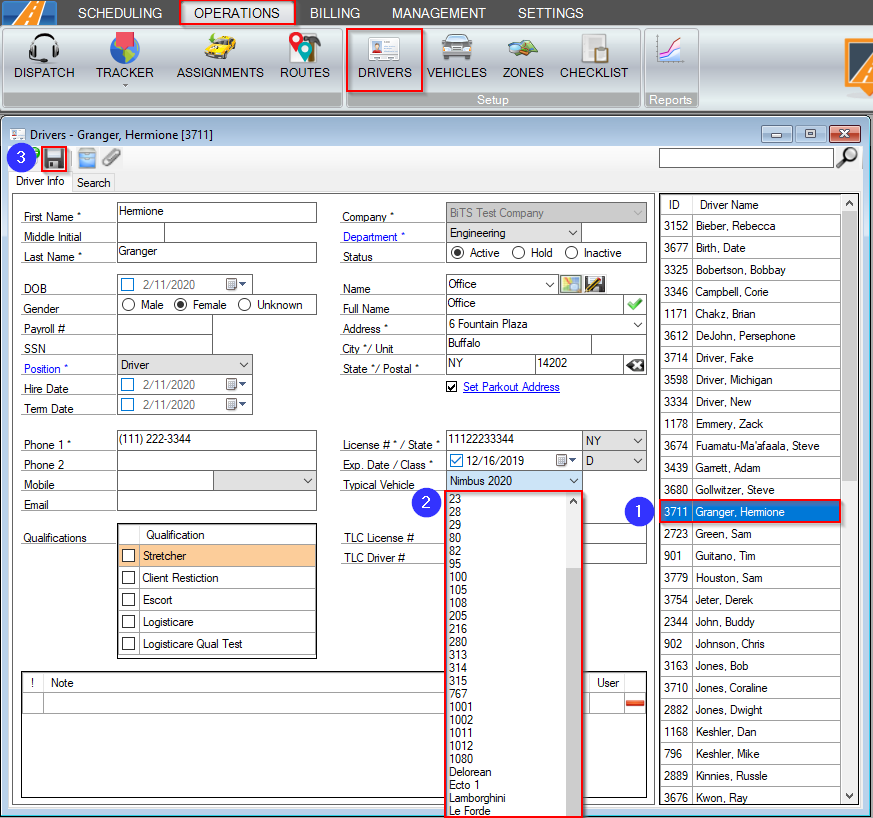 1. Select the Driver you would like to assign a Typical Vehicle to from the grid.

2. Select the vehicle you would like associated with this driver from the Typical Vehicle drop-down.

3. Click the floppy disc icon to save your changes.
Related Articles:
How to Assign Typical Vehicles
How to Auto Assign Drivers or Vehicles to Routes
How to Copy Assignments to Another Date
How to Create a Vehicle
Key Terms:
Driver, Operations, Typical Vehicle, Vehicle, EmployeesFormHelp