RoutingBox allows you to import trips from Sentry directly, without downloading and uploading an import file.
Navigate to the Scheduling tab, then select the Importer icon.

1. Enter the Account to Import or choose Multi-Account.
2. Click on the drop-down arrow to the right of the Choose Import File button.
3. Select Sentry Direct Connection.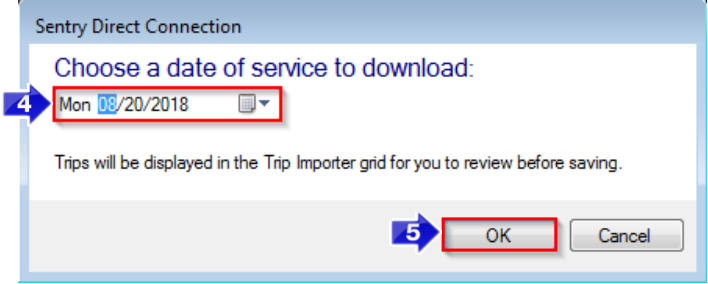 4. Choose the date of service to download.
5. Click OK to bring Sentry trips from the selected date of service into the Importer.

6. Select Import Trips. Any trips without errors will import into RoutingBox.
Related Articles:
Address Replacements
How to Create a Custom Address
Importer Alerts
Importer Settings
Key Terms:
Connection, Direct, Download, File, Import, Importer, Integration, Scheduling, Sentry, Upload, TripImporterFormHelp